Posted by: Jennifer | on September 15, 2013
Look! It's Day 100! …yay…
Today was supposed to be exciting and I was going to do stuff for it and it was going to be fun, but right now it's just me forcing myself to play since it's day 100 over anything. The only thing I can find remotely positive right now is it's the last day of tanning season which means I no longer have to switch hats during the day starting tomorrow until next Summer. Still have to switch for minigames though.
Flurry tried to move, but I quickly stopped her.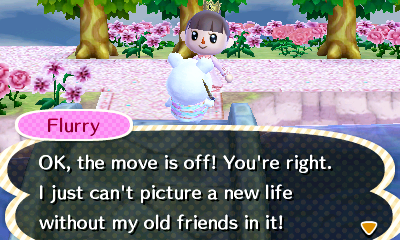 Thankfully, Cookie warned me.
Chananr invited me over for Weeding Day~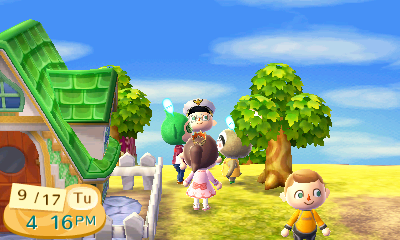 Zed stopped by too. It was a lot of fun.
For whatever reason, my alt 3DS got a letter from Nintendo…but my main one isn't. Regardless, here is what it says:
"Dear NAME,
September is the perfect
time to start celebrating all
sorts of traditions. For
starters, here's a nifty
Japanese lantern to get you
in the cultural spirit!
From the illuminated staff!"
It contained a Festival Lantern @-@ But as for the message… THEN WHY CAN'T WE JUST HAVE ALL THE EVENTS IN EACH GAME SHEESH. >_> That is all.
Regardless, despite being cloudy for most of the morning, it ended up starting to rain (again) once afternoon hit.
Besides that, not too much else was done today. As usual, if something else happens, I guess I'll make another entry… but yeah, expect short ones like this for a while ._.
Edit: Finally got the letter from Nintendo for myself: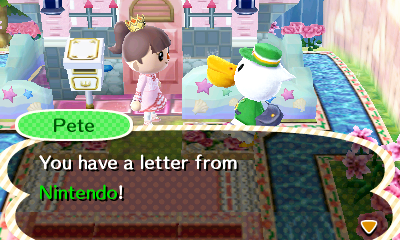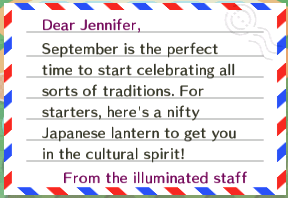 My statement still stands 😐