Posted by: Jennifer | on September 22, 2013
Due to the long drive, I ended up not getting to play until late in the evening. Though, due to being tired from said drive, I didn't really do anything besides check with my villagers. I didn't receive any moving prompts,but I'm still paranoid considering the pattern lately :/
While I didn't do much personally, I did work on more Animal Crossing sprites and stuff for people, although, I may close my shop on TBT soon. Just have so much going on.
Meanwhile, it seems Marcie is sharing her Pink Tartan Shirt with everyone. Thankfully, at least most people seem to look nice in them… I hope Julian doesn't pick it up though–I don't think it'll look too nice on him.
I also got a few other items on my wishlist which is nice. As much as I like the Garden in Seamstry's basement, I'm finding myself not getting too happy about it and thinking of changing it to something else… not sure what though :/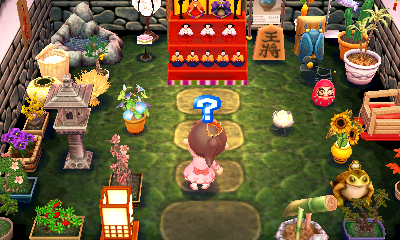 On the bright side, my boyfriend ordered some balloons for me as my supply of pink balloons for me to keep onhand to play with went missing. I wish I knew where they went..