Posted by: Jennifer | on October 8, 2013
I swear, Maple is rarely in her house… I did manage to catch her there today though–and Molly was there too!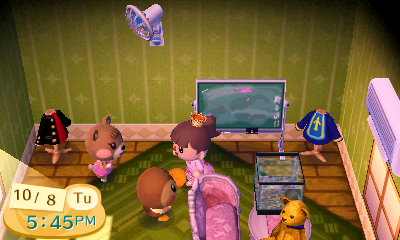 Marina spoke to me about her bed.
Flurry asked me to deliver something to Peanut.
Peanut asked for my party wall.
Diana thankfully warned me that Marcie is thinking about leaving. I quickly ran off to find her.
Marcie was safelty stopped.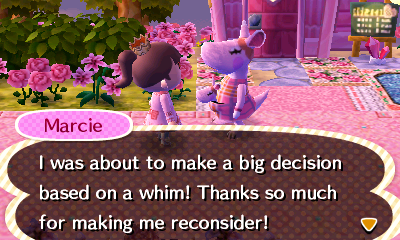 Also had a camper again…lots of campers.