Posted by: Jennifer | on November 19, 2013
I really didn't play much yesterday due to feeling kind of awful in multiple ways. Regardless, I did make sure I picked the game up today. My villagers were really big on favors today, though, I don't know if I'll manage to do all of them. Marina asked to visit my house at 5PM though and Peanut wanted a Cherry. Meanwhile, Molly wanted me to come to her house at 5:10PM.
The one thing I did do yesterday though was check out the new SpotPass house.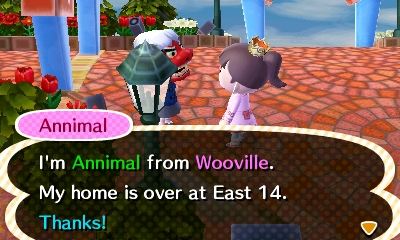 They seem to be every 2 weeks now which is kind of disheartening, but I am happy they are still going. The house was rather small, but the wallpaper and flooring were neat.
I then went to take care of some Dream Villages. I at least feel like I'm doing progress on the list.
I then stopped by Chananr's to Catalog the Flamenco Hat <3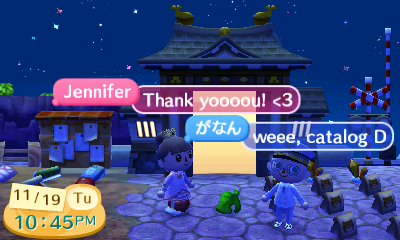 Thank you again, Chananr! :3
Then, back to Dream Villages <3 Dream Address: 7400-2454-7554 – Paradise Village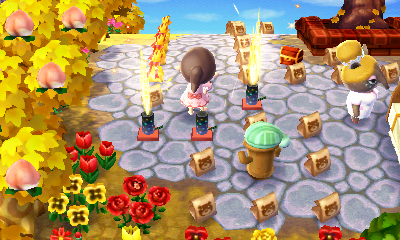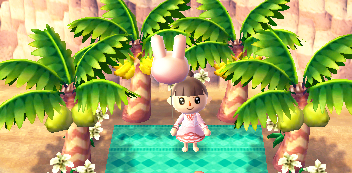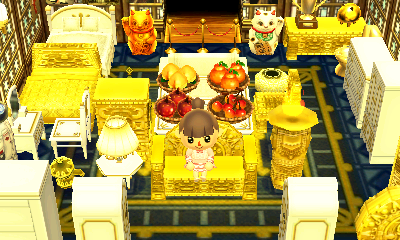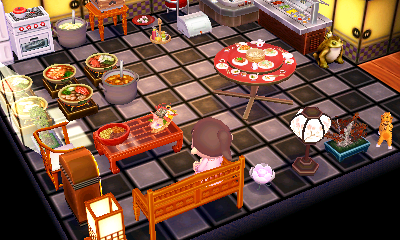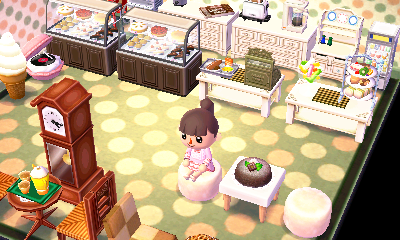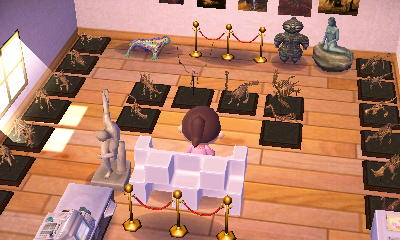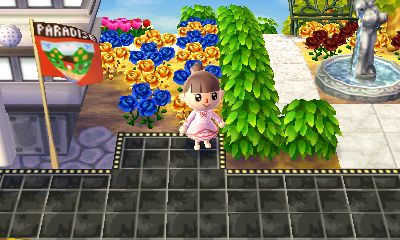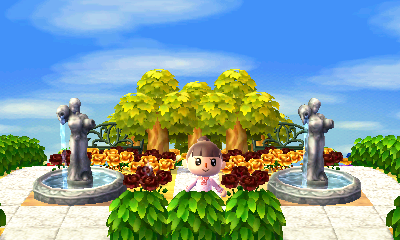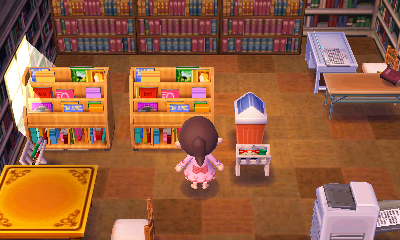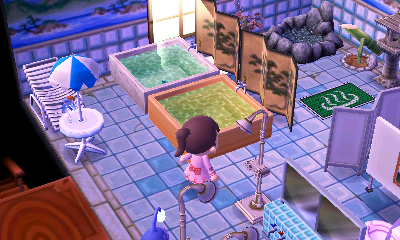 After finishing, I ran into Phineas!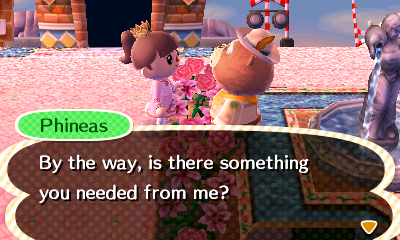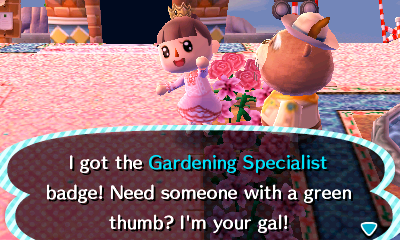 FINALLY 😀 YAY! I spent the remainder of my time playing just staring at my shiny badges.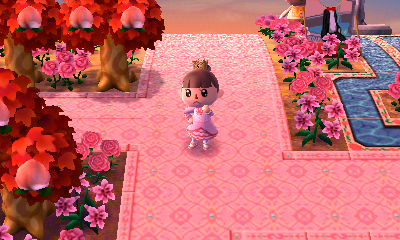 So excited T~T <3