Posted by: Jennifer | on December 2, 2013
It was snowing again today!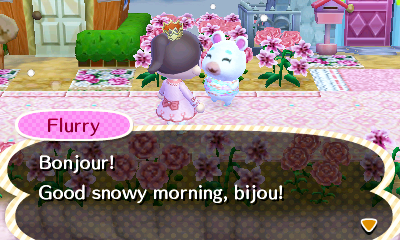 So exciting T~T (and I may have mistaken Flurry for a Snowman for a second)
I also had a Camper.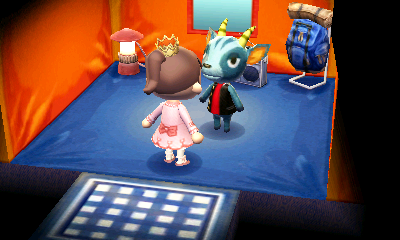 Hi Bruce.
Anyway, besides running around constantly in the snow, I then headed to the HHA to see if there was a SpotPass house today.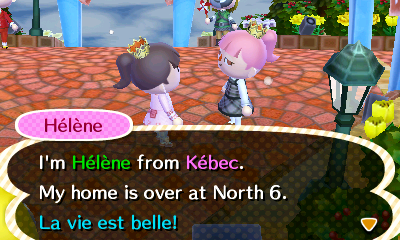 I was correct! And it seems like we're inverted twins… (For those who do not speak French, she is saying Life is Beautiful) I then headed over to check out her house.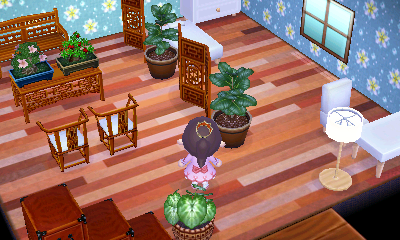 It was a nice and fairly organized house for the most part. It seemed fairly complete besides the upstairs.
After that, I headed to Dream Suite as the European/PAL Nintendo Dream Village had updated for the Winter holidays. I was excited to take a look.
Dream Address: 7900-2106-3477 – Nintendo Village (PAL)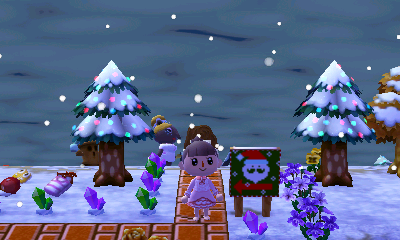 SO MANY CUTE SIGNS. And the gems around paths! AND SO PRETTY. And I love the music when it is snowing.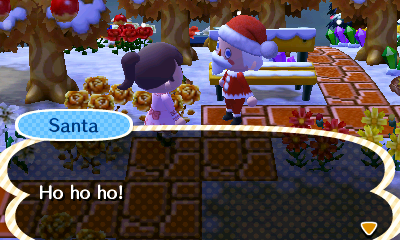 I EVEN MET SANTA.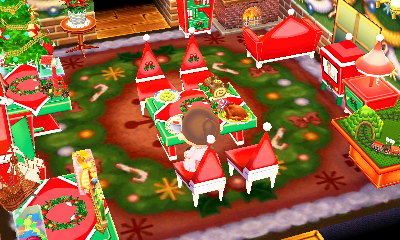 *SQUEESFOREVER*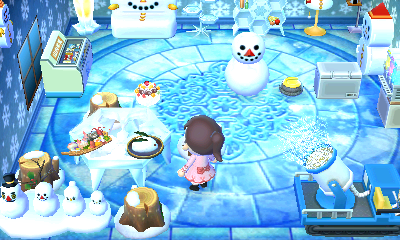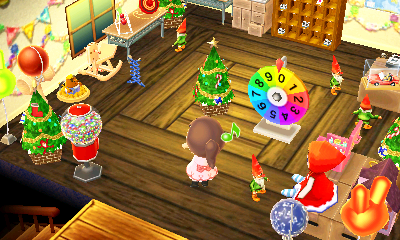 It's only the one house and the map being covered by snow (with some signs and stuff) for the most part change-wise. They still have some of their traditional Mario/Luigi stuff and the same Halloween things up (ignoring the map for the latter) if you haven't seen those yet :3 Wondering if I should switch to the Winter Coat design I have for the month or not…
Seeing all those Pine Trees though really makes me want to plant some more… Unfortunately, I don't have any clue on where I should place some more 🙁