Posted by: Jennifer | on July 24, 2013
Video Log: Twitch Part 1, Twitch Part 2
Re-tail Sign: Cyclomattus Stag
Turnips: AM: N/A Bells | PM: 66 Bells
Well, I ended up starting the day later than I wanted and I am still sick but oh well. Anyway, I was greeted to this lovely message right at the start-up screen: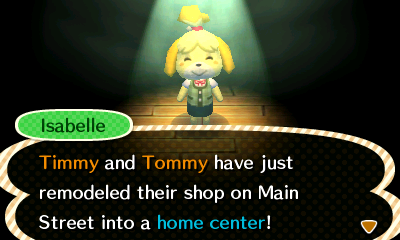 Yaaaay
The stump failed again…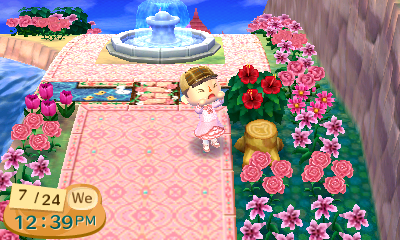 🙁
While getting a tree out to plant, Rocco barged in.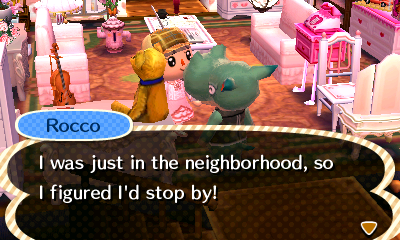 He gave me a cherry. Then Joey invited me to his house for a bit..
I found my first mushroom by a stump today!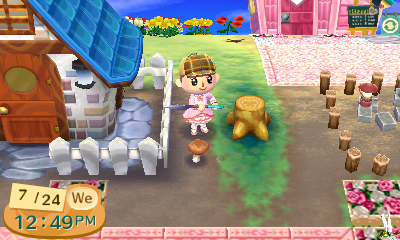 I always hate starting at 12 since I feel like a lot is happening at once… Regardless, I made sure to work at Brewster's since it's one of the first places I hit. I received another one of his Gyroids today.

As I ran around looking for fossils, I ran into Phineas!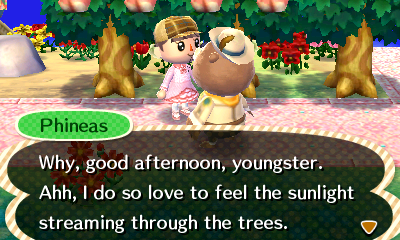 😀 Yaaaay
I like how he always manages to give me ones I'm not expecting.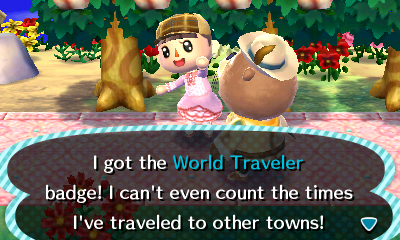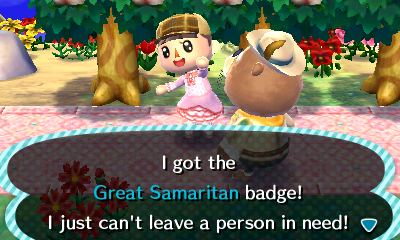 After finding the last fossil, I headed to see Dr. Shrunk.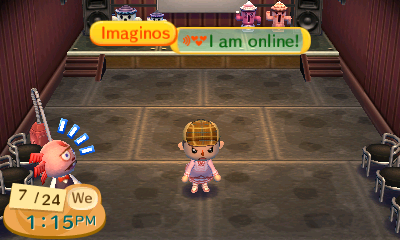 Aggravation Joke!
Eeee 😀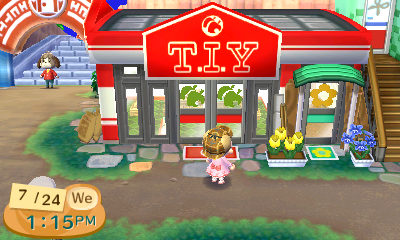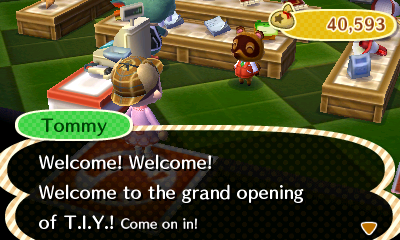 And I can finally start getting bushes for myself!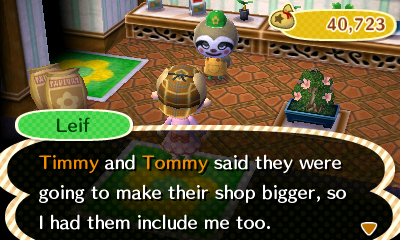 Just need to hope Pink Hydrangeas show up. I decided to see what his weeding service was in the meantime, but well, I have no weeds XD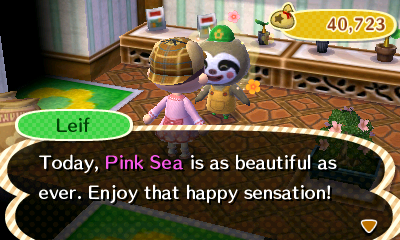 Aww <3 Celebrating the Sign Reserve...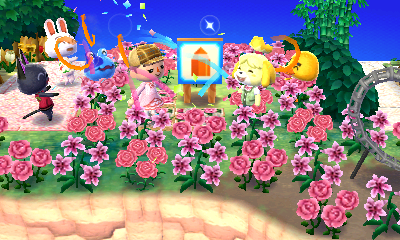 Anyway, it was then time to do some Catalog stuff… I'd been working hard on checking shops for things in the meantime so I only still needed the following:
Modern: Hat, Bottoms, Socks
Iconic: Done
Rock: Hat, Socks, Shoes
Sporty: Done
Official: Done
Basic: Done
Cute: Done
Ornate: Maybe a hat, Top, Shoes
Historial: Bottoms, Socks
Flashy: Socks
Although, I have enough of each to make it work so I should be set… I'm just a perfectionist. I ended up ordering less than I expected though as there are no Rock, Historical, or Modern socks, the only ornate shoes are Gracie only, and most Modern stuff (Such as the Hat and dresses (as the only bottoms are a skirt you can get in Winter)) are Gracie stuff. Regardless, this should hopefully be good enough…
I also finished doing a re-check of the catalog so it should be good again now… Sadly, while getting ready to try and get a Statue Fountain from Miranda…: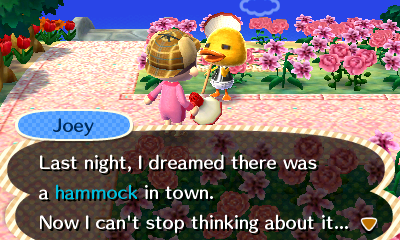 …I'm upset I didn't save after finishing the catalog (I just don't feel well enough to go through it again) and that I even spoke to him. Yes, there's stuff he could've suggested that I want, but none of it is priority right now and I just feel so FRUSTRATED with myself >< This was really all I planned to do today so bleh. I guess I'll go build that other reserve sign now :/ And that'll really be it besides paying off my alts' houses and getting their rooms a little more together. Just too sick (and upset now as well) to keep playing today. Special thank you to Andy for a Classic Bookcase and Table: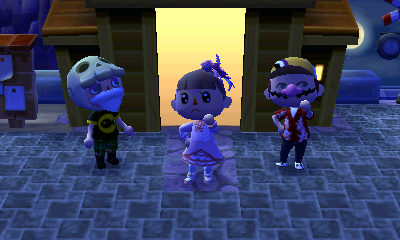 (plus bonus appearance by ProfGallows) It was fun~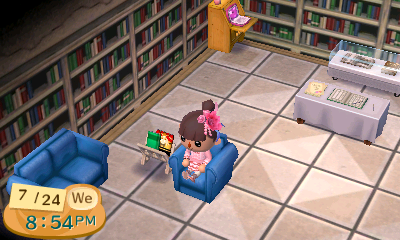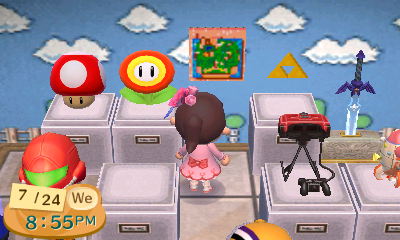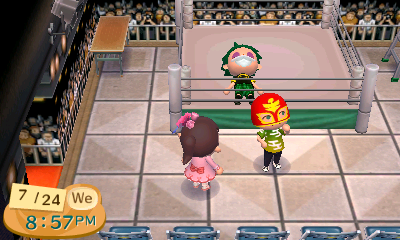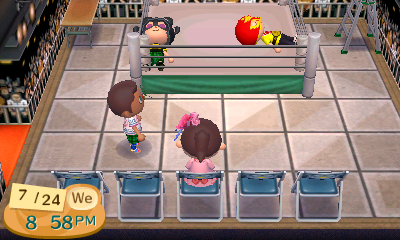 And thank you to Rainy for inviting me to Weeding Day! <3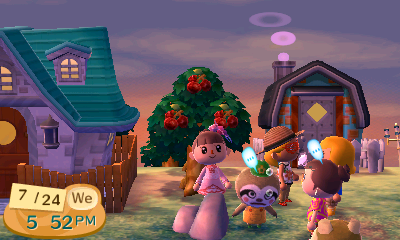 I ended up getting a Sunflower Stereo this time 😀
Rainy also ordered me a Kokeishi doll which is now being refurbished <3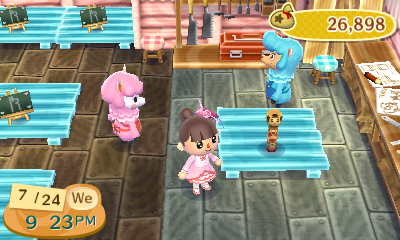 I probably won't pick it up until tomorrow though (as I'll probably head to bed now). On the bright side, my Gracie preparations are as complete as can get–only thing I could get is a Modern Hat (Cloche Hat or Gracie Hat) (Any other missing things don't exist)…which is a Gracie Clothing item–one sold in the Winter and the other the Summer (though, I have yet to see it). Regardless, the outfit there could still win so yay~
————————————-
Pixelcats has been doing streams drawing viewers' Animal Crossing players and today she drew mine 😀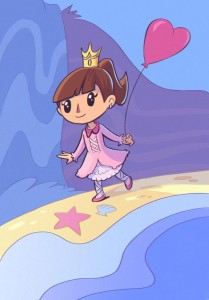 If you are interested in possibly getting your mayor (or another one of your characters) drawn, I'd recommend following her! She is very nice.
————————————-
Day 24: The tree in your Town Square