Posted by: Jennifer | on August 8, 2013
Re-tail Sign: Koi
Turnips: AM: 65 Bells | PM: 61 Bells
Today started off quick enough–I was asked by Marcie to bury a Time Capsule.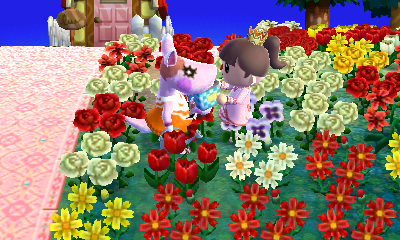 I buried it on the beach as usual.
Then, I noticed Saharah…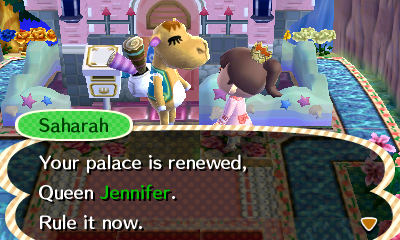 "Princess! Not a Queen yet."
She gave me Bath Tile Wall and Ramshackle Floor.
Then Kiki showed up for a surprise visit.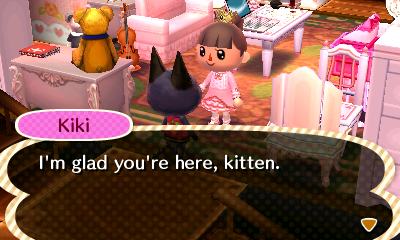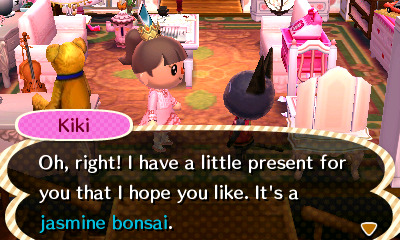 I actually needed a Jasmine Bonsai so yay.
Also, Merengue is officially secured so THANK YOU AGAIN! <3 Now I just have Molly and Marina to go 😀 It ended up raining a bit so there was a lovely rainbow out the next hour.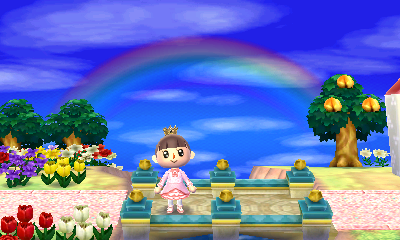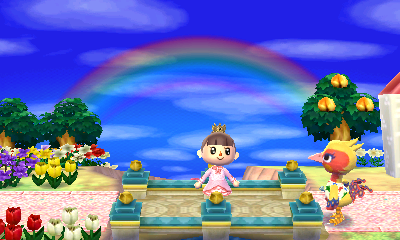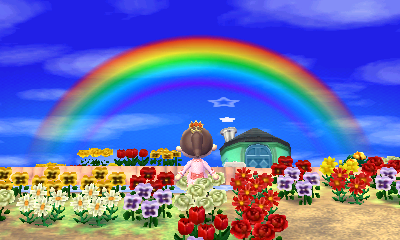 To end the day, I did a few Dream Villages (and random other stuff) before I had to go work again 🙁
Dream Address: I actually forgot to check…but the town is Gary♀? and the player's name is Dusty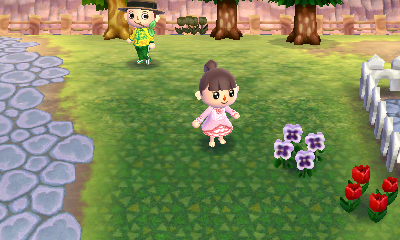 Dream Address: 3800-1948-1303 – cösmö† Village – I envy their villagers all nicely in a row 🙁 Since I know I'll never be able to do that. Also their topiary. But yeah, visiting towns like this always makes me sad 3
Dream Address: 5800-2186-0465 – Kissfall Village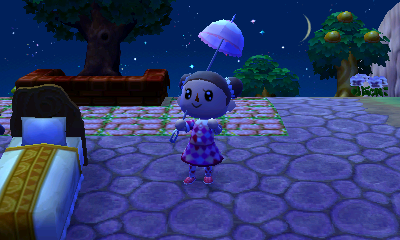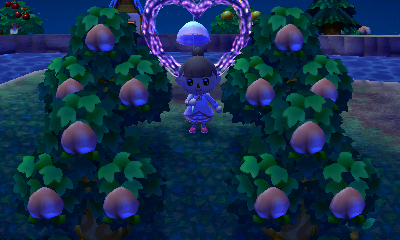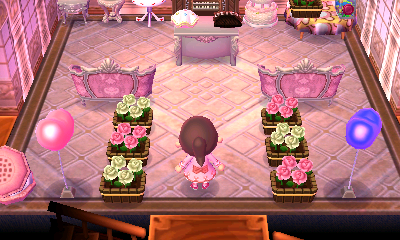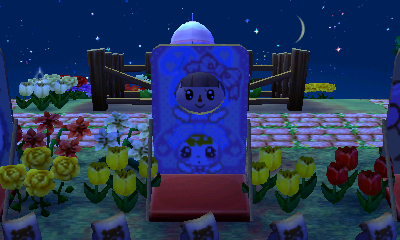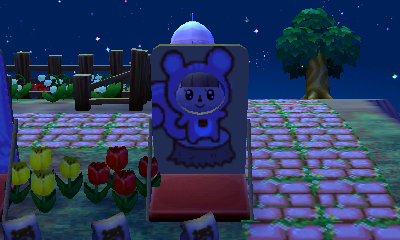 Dream Address: 7500-2295-0446 – Lilydale