Posted by: Jennifer | on August 17, 2013
Re-tail Sign: Koi
Turnips: AM: 168 | PM: 160 Bells
So, due to not being able to sleep, I ended up waiting up to see the sunrise.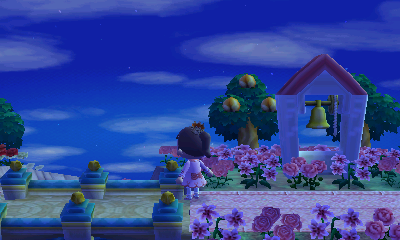 The Bug-Off was today and I realized I forgot to pick up the items I was refurbishing…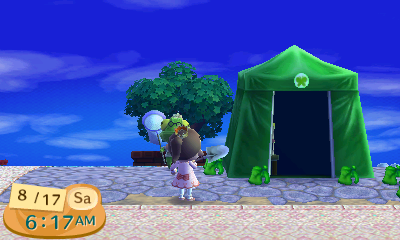 Hopefully they will be there when he's gone…

Despite not really caring much about the Bug-Off, I caught a few things this morning in hopes of getting the last Bug Set item I need–the Butterfly Mini Table. I also caught a Whale Shark in advance to hopefully win a Fish Tourney.
It doesn't sound like anyone is moving, but I also won't get any pings while the Bug-Off is going on and there's no guarantee someone will tell me about it :/ Anyway, bug results:
Miyama Stag – 55 – Stripe Wall
Horned Dynastid – 75 – Star Projector
Horned Dynastid – 61
Horned Dynastid – 46
Horned Dynastid – 64
Giant Stag – 100 – MINI BUTTERFLY TABLE! YES 😀
Thus, I went and sold my Goliath Beetle and Horned Hercules.
I managed to get a better idea of what I wanted to do with the Model Room and it's starting to come together more. It's too bad you can't see the Museum of someone else–it seems kind of silly to just leave out with how the Dream Village feature is. I mean, they closed the shops on the main map–would've been possible to in Main Street as well I think and it'd be neat to see how far along people's museums are and the exhibits.
I also decided to order a few more things for working on rooms as well. Shall be quite a wait for mail…
At the award ceremony, it turns out I won first again @-@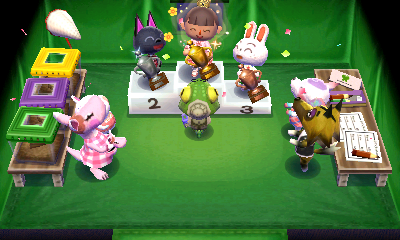 And that was really it today. I wasn't really feeling well at all today so today was pretty short.
Edit: Bonus update:
Phoebe is leaving so saying good bye: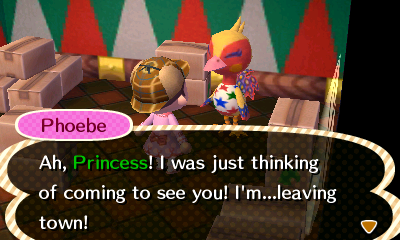 Placing and paying off a Fairytale Clock: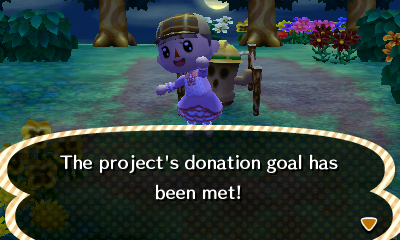 And inviting Peanut: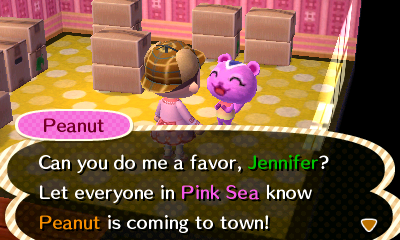 Yay~
And checking out Peanut's home: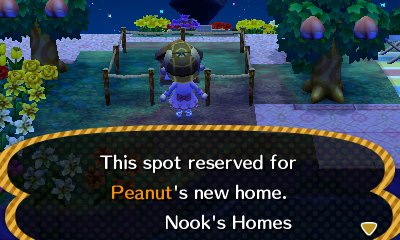 If it was just two more over, it'd have been perfect. However, it didn't kill the display around the Picnic so I'm still happy with it.
I also surprisingly got a mail from Rocco letting me know to dig it up and keep everything inside.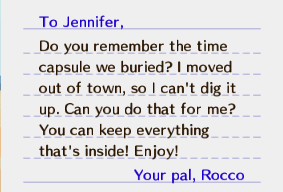 Aww T~T