Posted by: Jennifer | on August 31, 2013
Re-tail Sign: Tiger Beetle
Turnips: AM: 67 Bells | PM: # Bells
Unfortunately, allergies are still awful which means it'll be another entry like yesterdays. Hopefully I'll be feeling better soon 🙁
-Got a Shamrock Clock from Gulliver and a letter from Peanut.
-Doesn't look like anyone is moving today 🙁
-Ordered some Dreamy Tees to try and get Flurry to wear them.
-Marcie had my deliver something to Kyle.
-Kyle sold me the gift… It was a Yellow Tartan Shirt. I still needed that so yay!
-Julian wanted an Apple. I gave him a perfect one and he gave me a Garden Gnome…
-In the first time in what feels like forever, I ran into Phineas!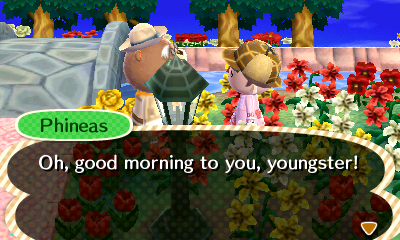 -I got the Silver Writing Badge! I wish I had gotten more too though 🙁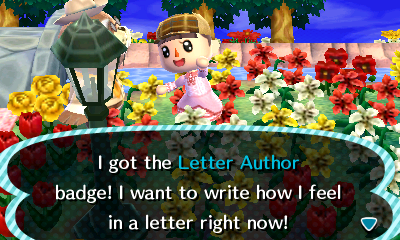 -More mail. Got letters from Cookie, Molly, Marcie, and Flurry. Marcie sent me a tent wall and Flurry sent me a Dark Polka Shirt.
-Stopped by Zed's to drop off the Afternoon Tea Set for him. We also went to the island for minigames.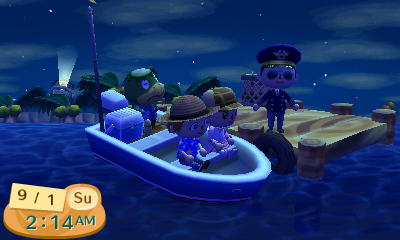 -Catalogging party at Rainy's! 😀