Posted by: Jennifer | on September 7, 2013
So, the day started simple enough… no mail so I guess my mail plan failed 🙁 Shall just have some hopes though… I'm still debating on if I should work on moving villagers out or not. I'd love to get working on my town again…
-Flurry asked to meet me her at her house at 12:30PM.
-On my way, Julian pinged me and asked to move…I told him no. :/ Come on Ruby and Buck…
-I then decided to try and work on getting people moved in… I'll be super busy soon and I just need to get this over with, thus it began.
-Molly asked for a Pear. She gave me a Sphinx as thank you.
-Julian asked to visit my house…again.
-Molly invited me to her house.
-Double Rainbow!


-Flurry asked for an Apple. She gave me a freezer as thanks.
-Julian asked me to bury a time capsule for him.
-Buck is moving! Yay!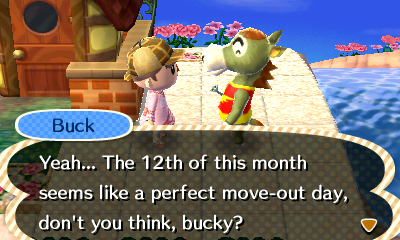 -Thus, it was time to say good bye…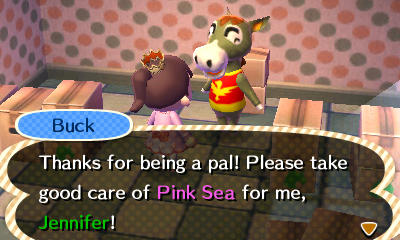 -I went to demolish the sign and apparently I never celebrated the placeholder fountain thus…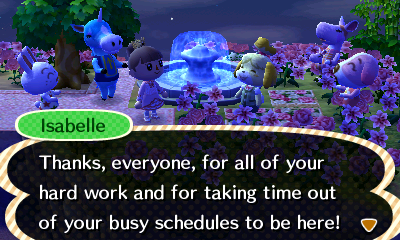 -I then invited over Marina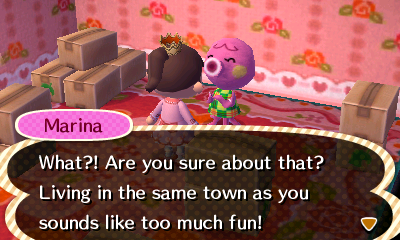 -Then it was time to place the Park placeholder…
-After getting back to the normal date, Marina's house…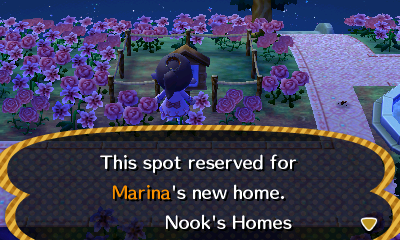 Eeee T~T Thank you, Marina!
-I also ended up having a camper.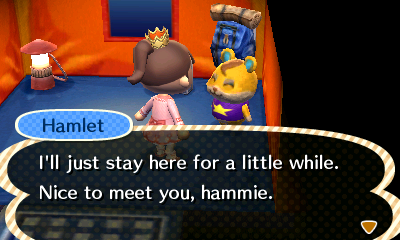 I really should get the last two done…my town is becoming even worse by the second right now 🙁 but I'm just so paranoid and it makes me feel so bad.. so I guess that's it ._.