Posted by: Jennifer | on September 11, 2013
I'm actually in a really good mood today–the first in quite a while so I decided to stream most of today for the first time in ages.
Of course, it took longer than needed to because XSplit and OBS were being pains -_- In fact, I'm still fighting with it.
Regardless, I decided to try and at least walk forward a bit, only to be stopped because…well: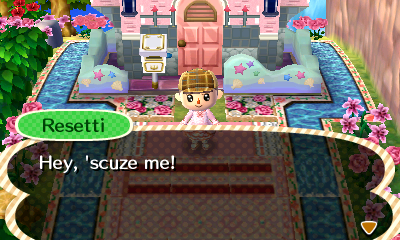 And then I just sat here and waited to get this stuff working because there's no way I'm not recording that. No. way.
After almost an hour, I finally got it to work and thus, it began!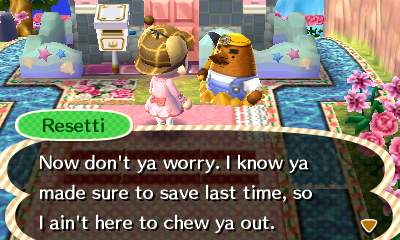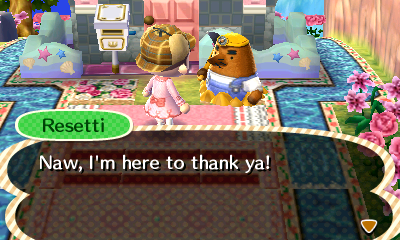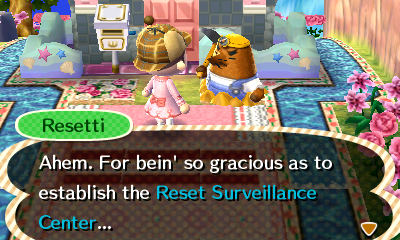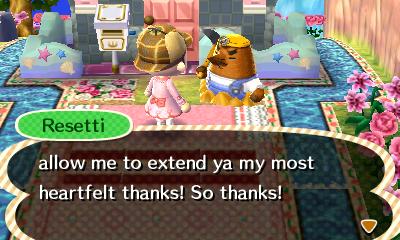 After that, I tried watering all my flowers for the first time ever. I gave up rather quickly.
I also felt bad there wasn't a proper celebration for the Reset Center 🙁
Molly invited me to visit her house at 4:30PM… I really just wish they'd do the visit now x-x I was a bit late (as I was sending letters), but I made it in time.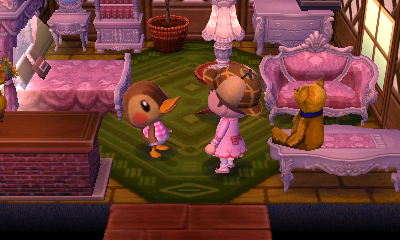 I really wish there was a good way to get Balloons to spawn. I want to land a giftbox by Re-Tail, but the chances seem awful <_< Anyway, after playing for a couple of hours, the stream ended as I knew I'd have to go to dinner soon and I didn't want to bother Jessie (though, I know she'd have been fine with it but :P). Mikayla also stopped by to drop some stuff off <3 Thank you again! 😀 Afterwards, I updated my Dream Suite and spent some time visiting Jessie to continue to help her get her train station upgrade <3 I plan to drop off some spare flowers in Bellton to hold them in the meantime and then maybe do some Dream Suites later if I feel up to it...