Posted by: Jennifer | on February 19, 2014
Thanks to Chananr, I got to catalog it yesterday 😀 And thus, the basement room in Emi's house is now done: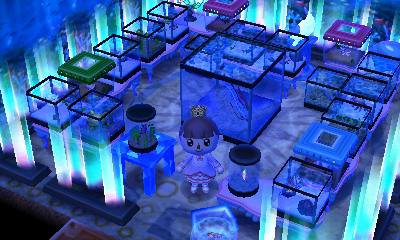 Yaaaay <3 As for DLC not out yet... I still plan to have uses for: 1. Aries Rocking Chair - Emi's left room 2. Cancer Table - Basement in Mayor house 3. Hagoita - Basement in Seamstry's house. 4. Kimbap Plate - Main room or basement in Seamstry's house. I'd like to use the Gemini Closet, Libra Scale, and Virgo Harp as well, but not sure if I have anywhere in particular for them to go...