Posted by: Jennifer | on June 8, 2013
So, from 9AM to 1PM today the Nintendo World Store was having an event for Animal Crossing: New Leaf! From their site:
Animal Crossing: New Leaf Celebration – June 8th, from 9am to 1pm

There is a new mayor in town, and it's you! We are hosting an Animal Crossing celebration Saturday, June 8th from 9am to 1pm. Our Club LOL DJ will be spinning tunes while you interact with our unique Animal Crossing environment; activities include fishing, bug catching, creating art and pictures in our towns photo booth. In addition here is your chance to purchase Animal Crossing: New Leaf for the Nintendo 3DS a day early. Both the game and the Animal Crossing 3DS XL bundle will only be available during event hours while supplies last, so don't miss your chance to turn a new leaf into adventure.
Plus, lots of neat freebies for participating in the activities 🙂
So, a few more specific details:
The store was really nicely decorated both inside and out (although, not completely) and Animal Crossing music was playing throughout the store.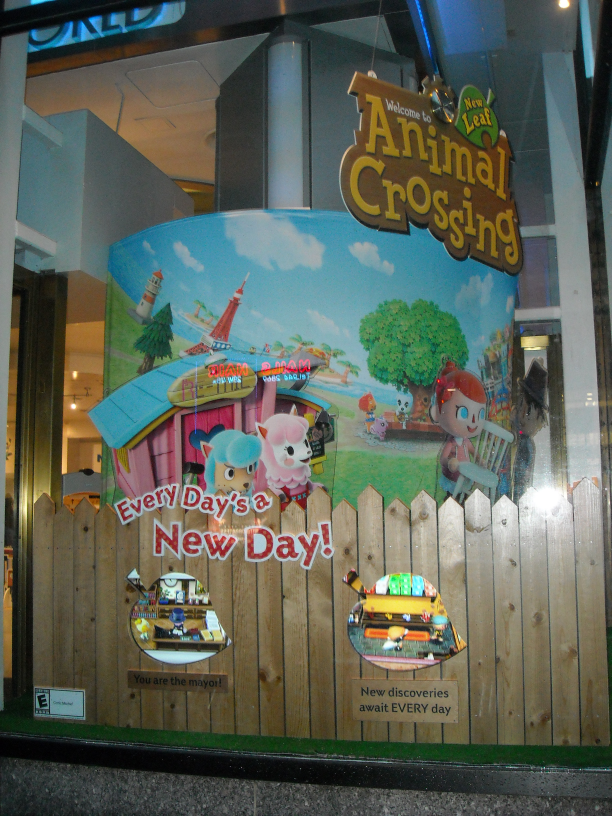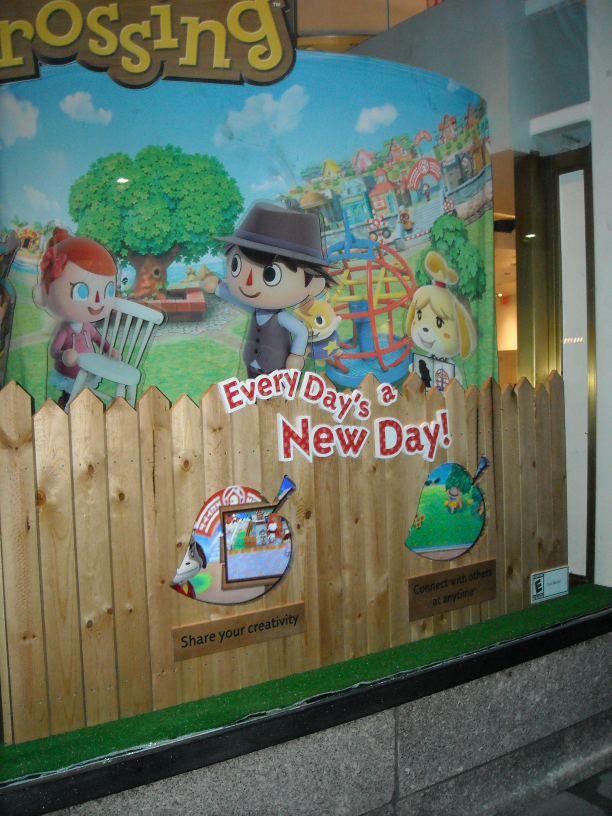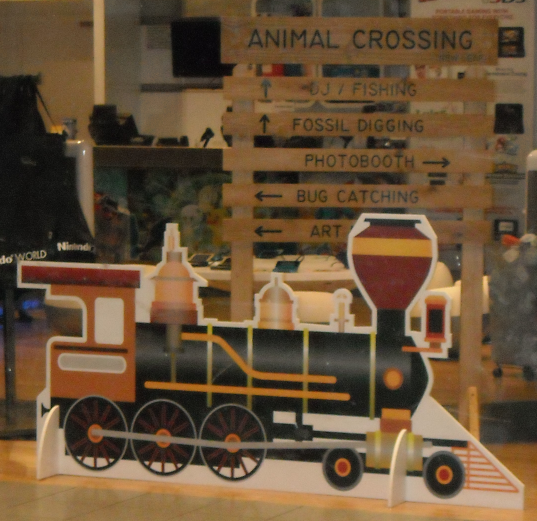 They even had a really cool set-up in the Display case on the 2nd floor: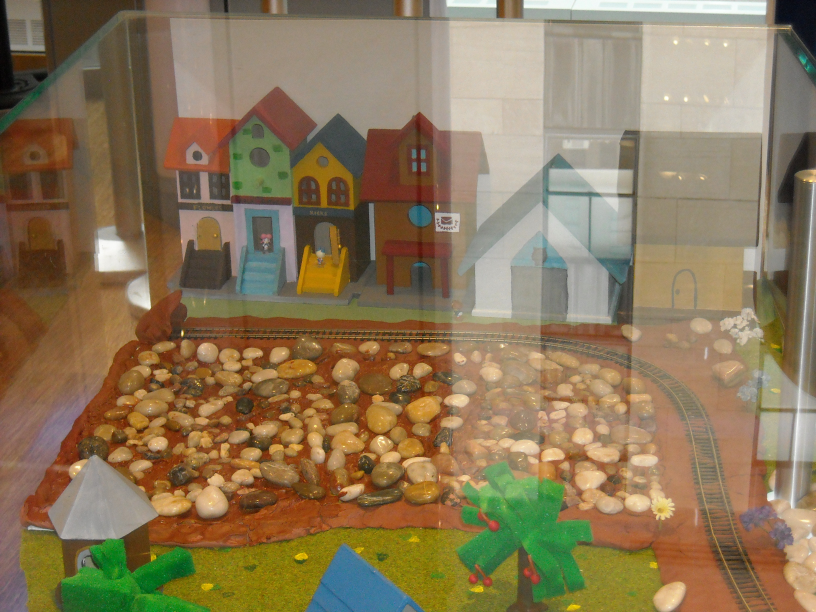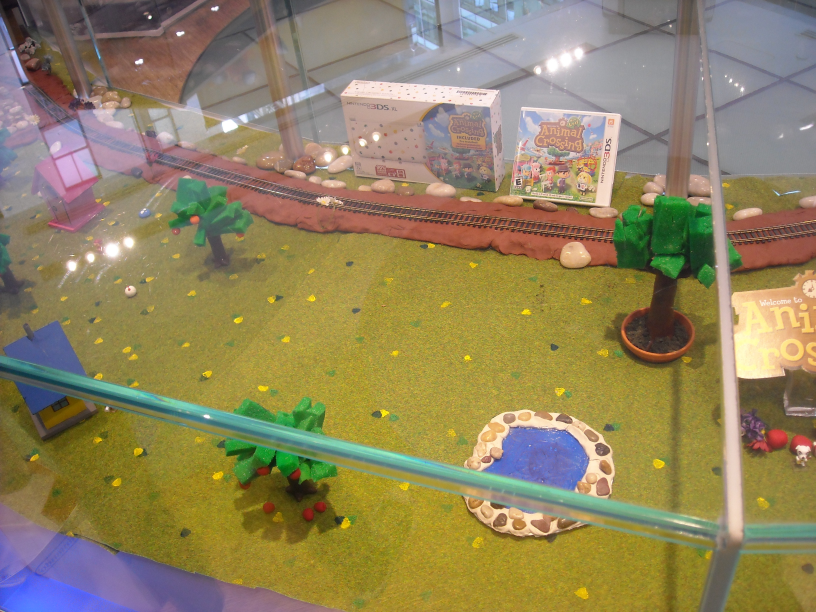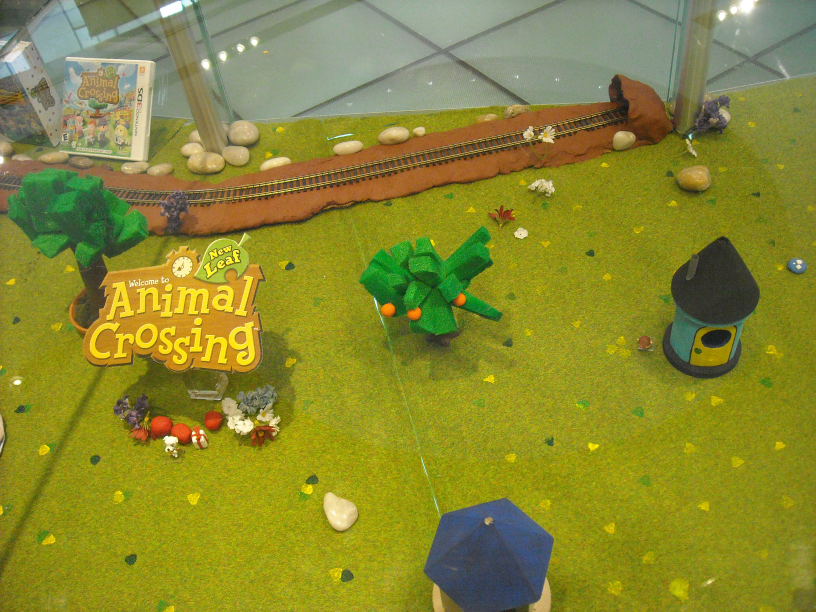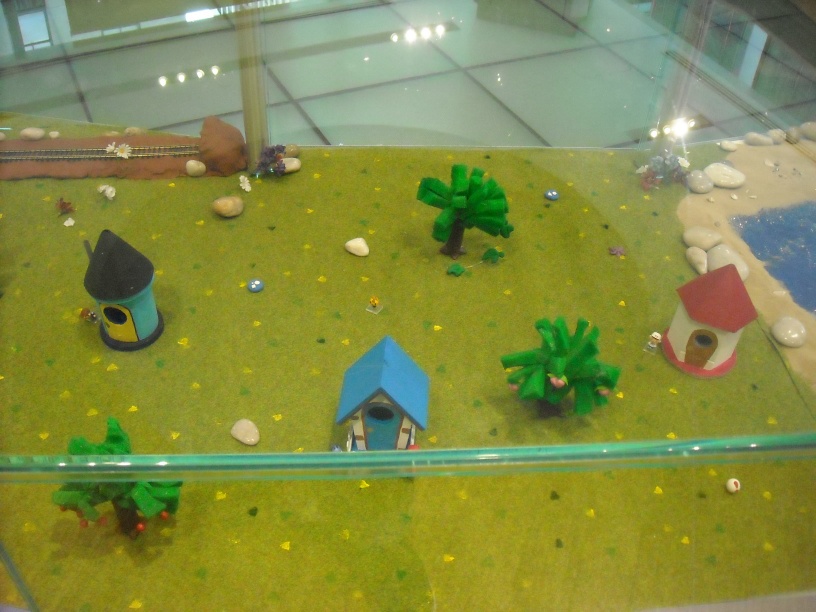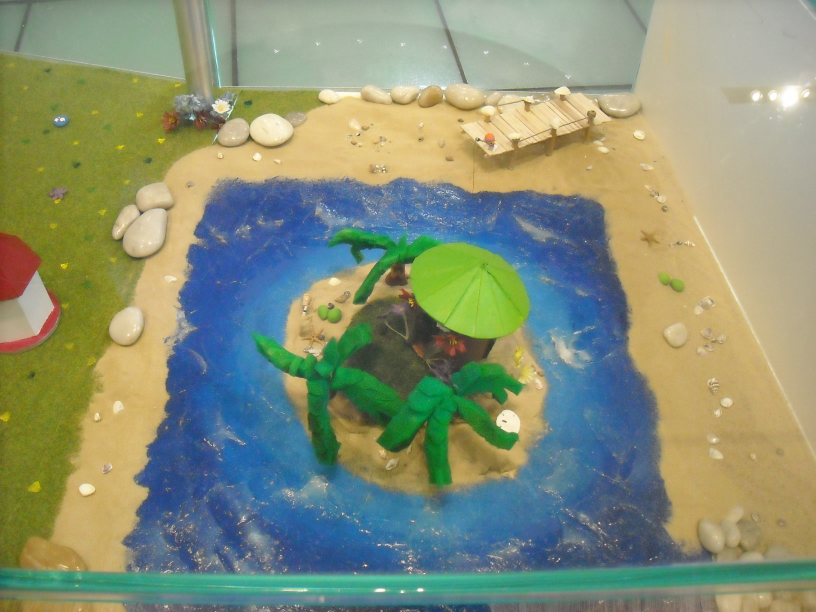 But yes, as you may have noticed from the Sign by the Train cutout board, there were several activities and completing each one got you a pin. Well, all except for one.
The only one where you didn't get a pin was from the PhotoBooth as you got a cute set-up like below: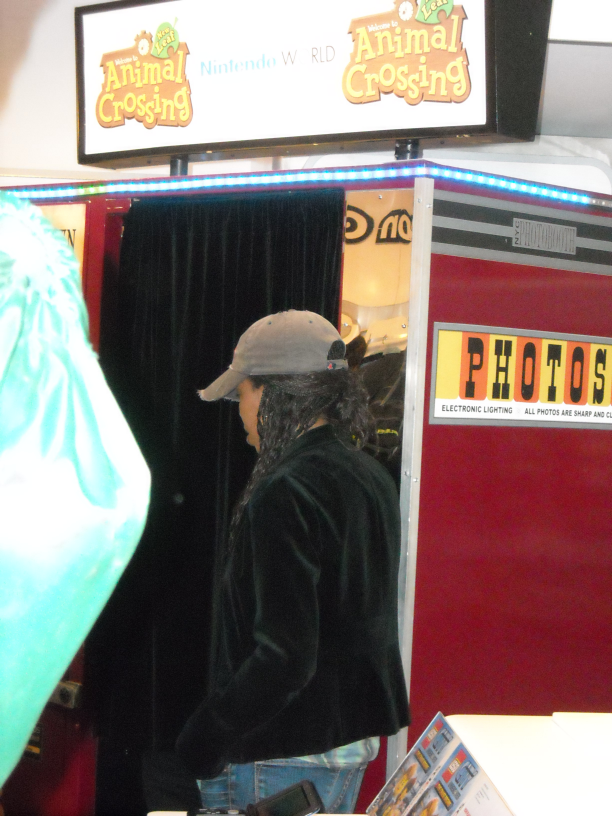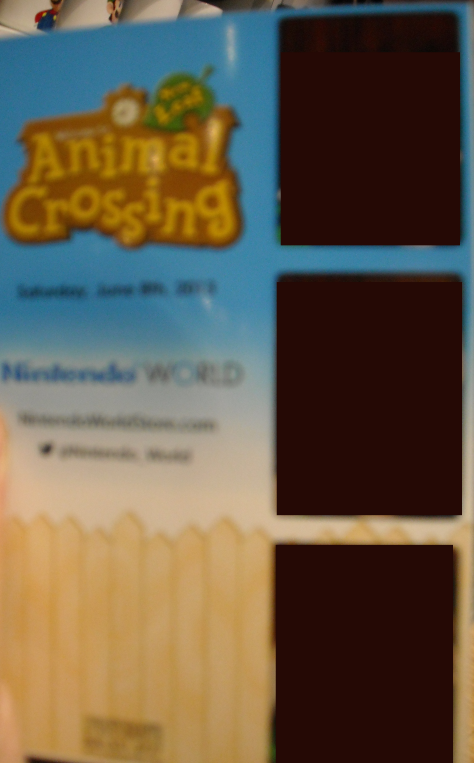 Of course, your pictures wouldn't be blocked out (I did not participate in the Photo Booth myself, but a friend let me snap a picture for reference)
Anyway, as for the pin-related games, first there was Coloring. There was a giant mural based off the boxart for the game that people could color with markers.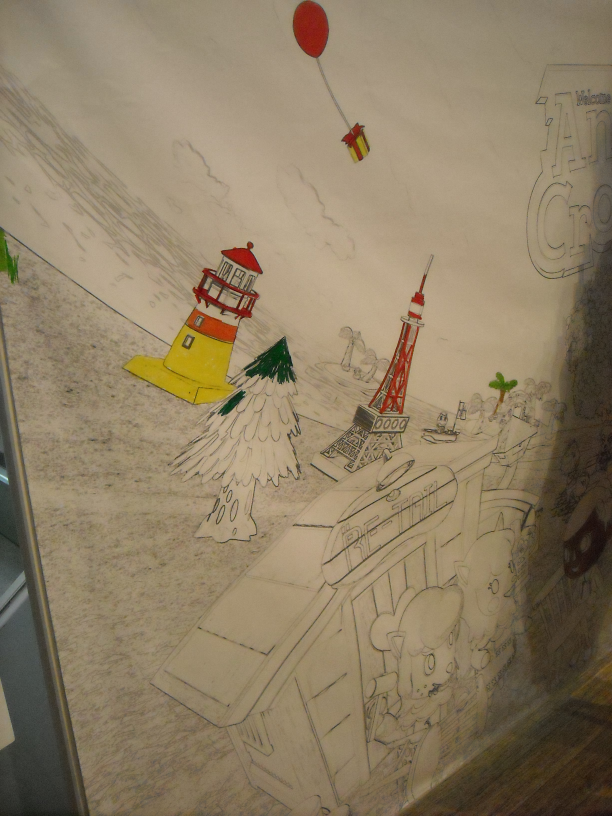 Any coloring attempt was rewarded with a pin.
Next was the Bug Catching which involved you going into a wind machine to catch bugs. I did not get to try this one personally (as I went to the event wearing a dress), but the guy was nice enough to give me the pin and prize anyway.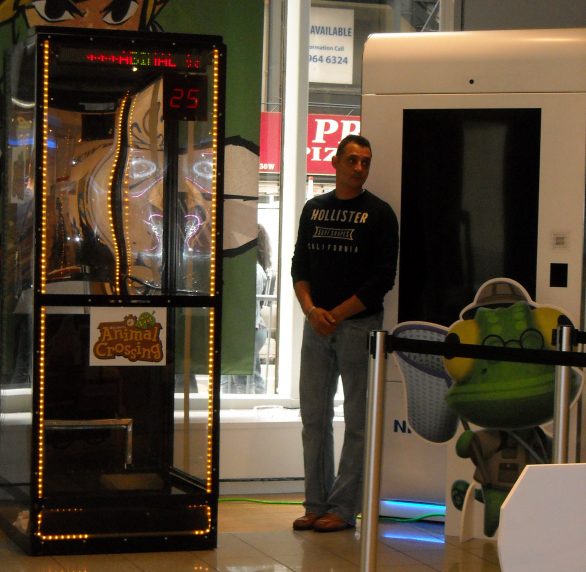 Upstairs, they had DJ K.K. playing, a fossil-matching game that involved at least 2 people (very similar to an actual tour in Animal Crossing) and a fishing game that required you to get a pair of the same fish after fishing them up.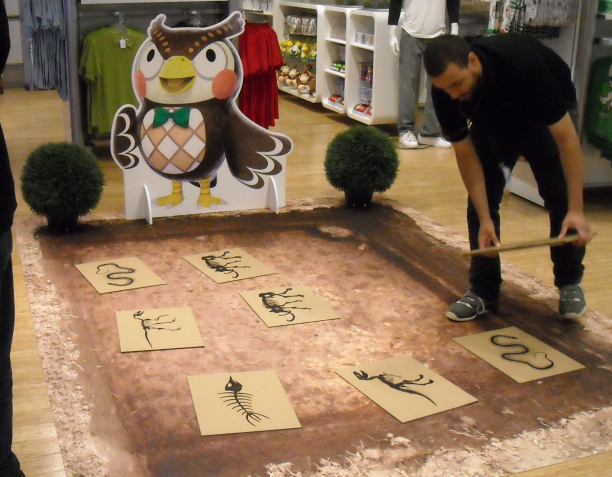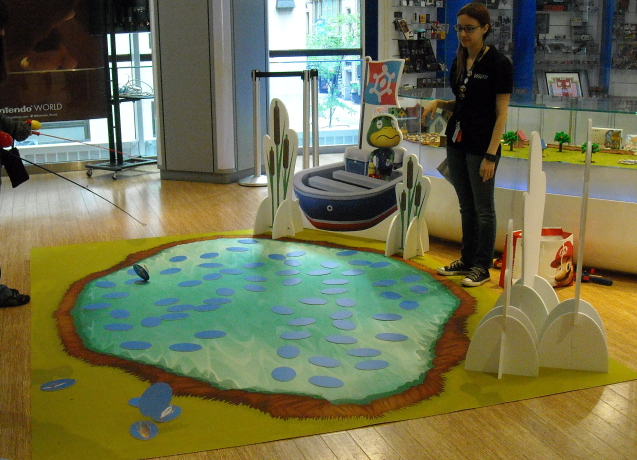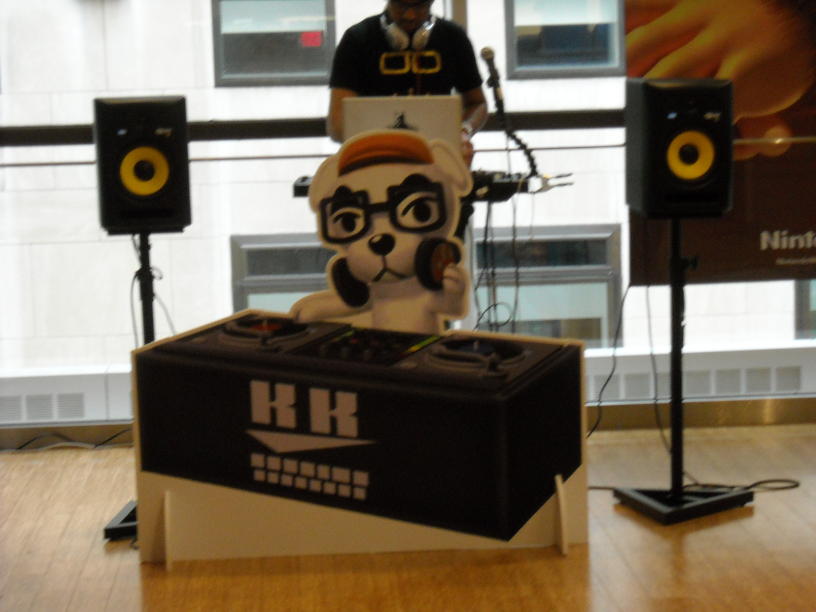 But yes, what we ended up with!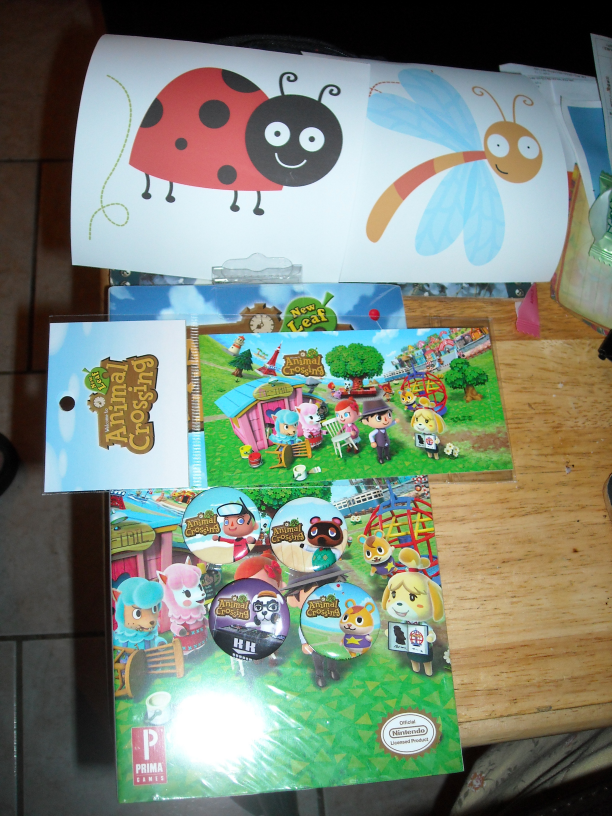 Two Bug-themed things from bug catching, the 4 pins/buttons, and a cool sticker/skin for our 3DS 😀 Yay.
AND NOW BACK TO PLAYING 😀