Posted by: Jennifer | on August 6, 2013
So, thanks to a very nice person on Tumblr, I may be getting Merengue! They still need to move her out, but with two animals pending and one on the verge of moving from Bellton, I'd feel really bad making people wait on my end 🙁 …and in fact, soon after I decided to do this, I was contacted that Maple is ready so not really a choice now XD
Thus, I decided to go on two rules:
1. Only switch back and forth between the next day and today until Rocco moves (therefore, not actually pushing any further date-wise)
2. As usual, no progressing. I won't check turnips, I won't dig up anything (so I won't get more fossils or gems), I won't shop, etc. Not that there is much I CAN do to progress–all the houses are paid off, I have all the emotions, and I'm making sure I don't go any further than needed. The only thing I may do is Gracie's checks as I heard she could glitch out if you skip them :/
However, since it is a new entry, here is my other Tangerine Chair that I picked up: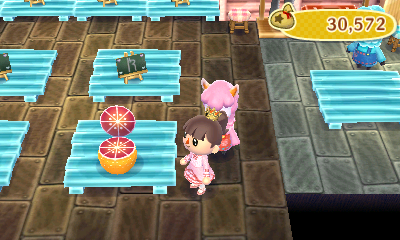 Yay~

Gracie was in my plaza for Fashion Check #2…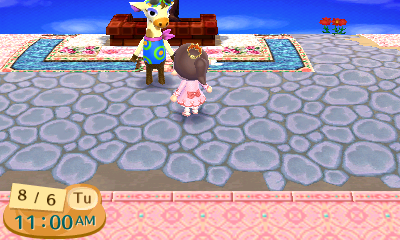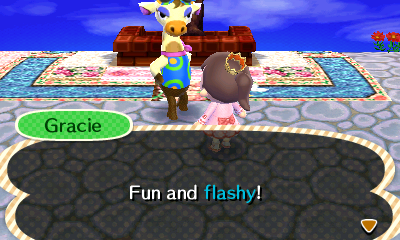 Flashy this time. Thus, it was off to Bellton for the Flashy outfit: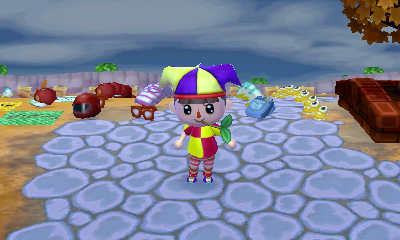 It seems like I passed: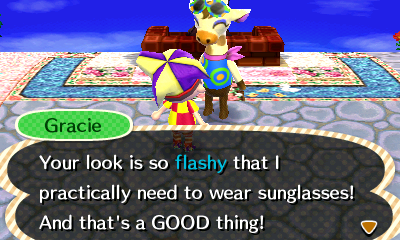 I was given a Gracie Wardrobe.
To my surprise, I ran into Phineas.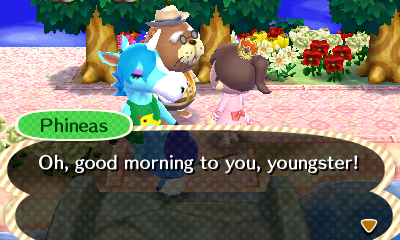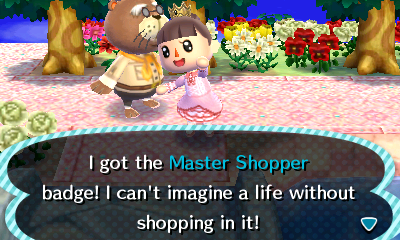 Still no writing badge though 🙁
Gracie was here again…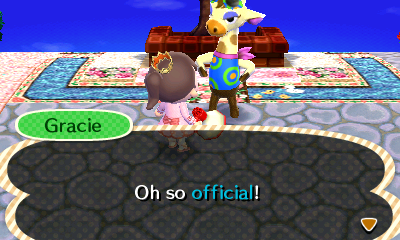 This time, I had to dress Official. My "lovely" official outfit: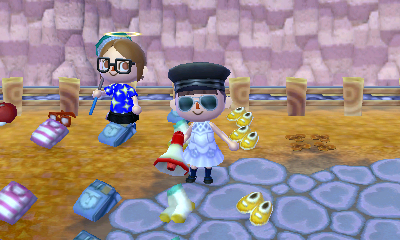 I managed to pass again @-@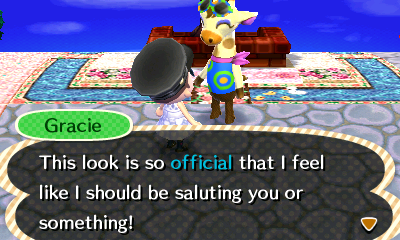 And got a Gracie Shelf.
I then stopped by Re-Tail to drop off a Sloppy Bed from Eclipsed to refurbish: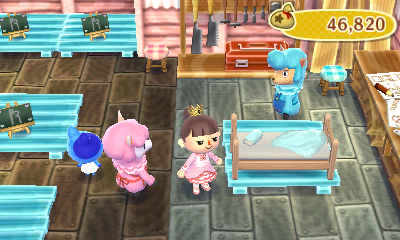 It was then time to say bye to Rocco…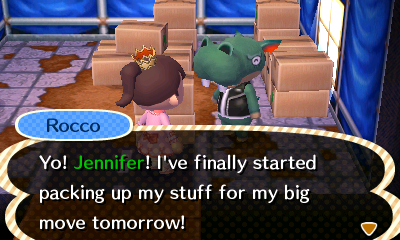 🙁
After moving him out… He gave me his picture..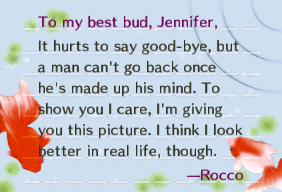 Gracie was here again…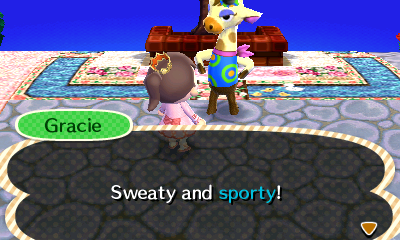 Sporty this time.
I then stopped over in Bellton to pick up Flurry: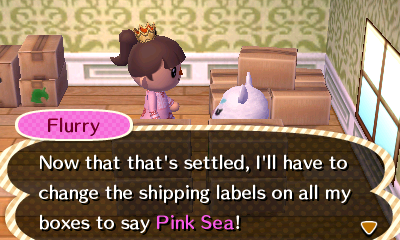 And also my sporty outfit: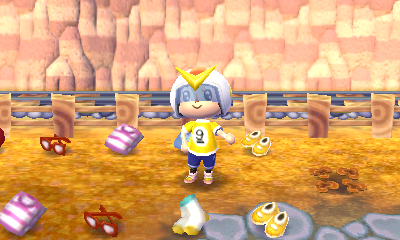 I passed again and received a Gracie Wagon: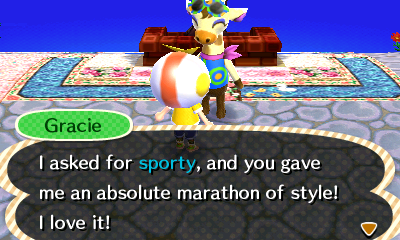 Which meant I finished all the Gracie checks… …I didn't expect that to happen 🙁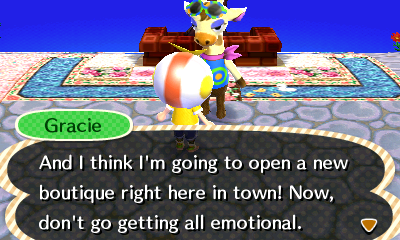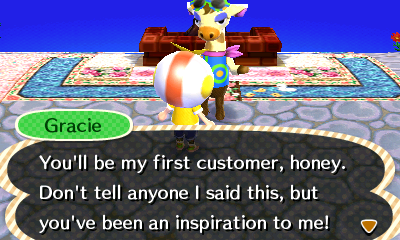 Anyway…picking up the sloppy bed: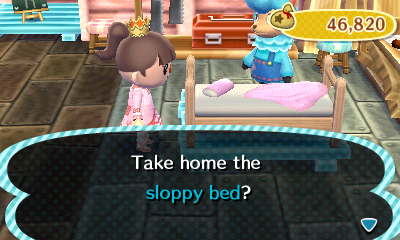 And then seeing where Flurry put her house..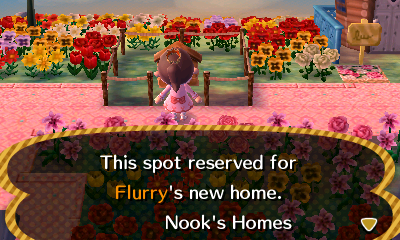 Umm… I don't know why she didn't move it back a bit where I have all that space (which will now forever be useless), but I can still make this work. I shall show it when it's actually tomorrow.