Posted by: Jennifer | on February 14, 2014
Happy Valentine's Day! <3 Valentine's Day is one of my favorites in Animal Crossing--even if it's only because I get to have Hot Chocolate at Brewster's (Hot Chocolate > coffee. As is Tea).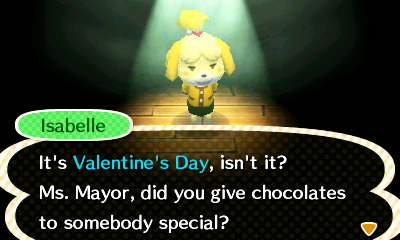 😀
I was surprised to find 3 letters in my mailbox.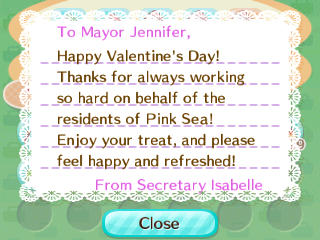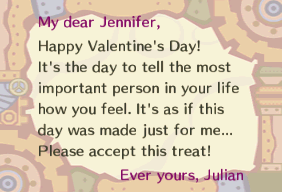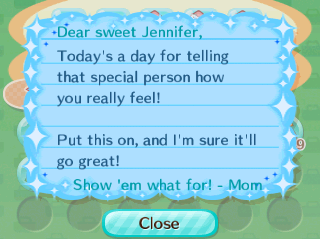 I received Chocolate Cake from Isabelle, a Chocolate Heart from Julian, and a Spring Shirt from Mom.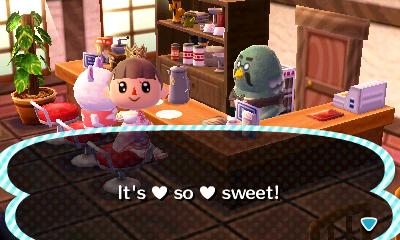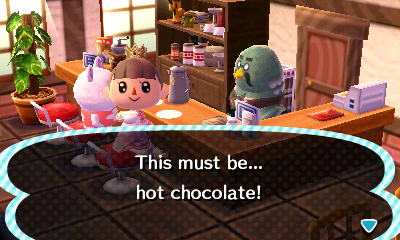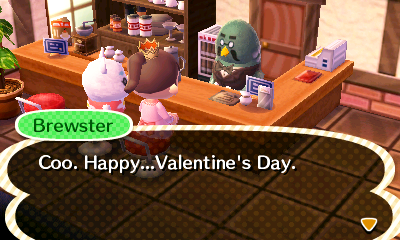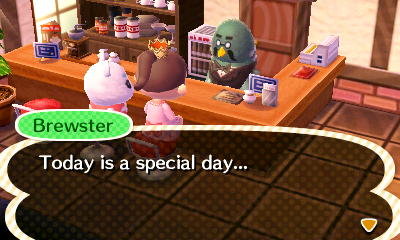 I wonder if you could get Hot Chocolate to go if you ordered from the side today…. Probably not, though.