Posted by: Jennifer | on July 23, 2015
So, while the North American Nintendo Village doesn't update too often, the one in Japan actually updated for Splatoon and in honor of the first and second Splatfests that finished up this month in North America, I thought it'd be fun to do an entry checking it out! They'll apparently only be around for a limited time so if you're interested, I'd recommend going sooner rather than later! The dream address is 0000 – 0100 – 0017. Below, you'll find some of the fun pictures I took!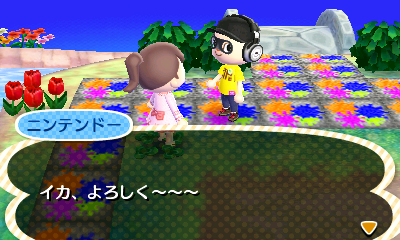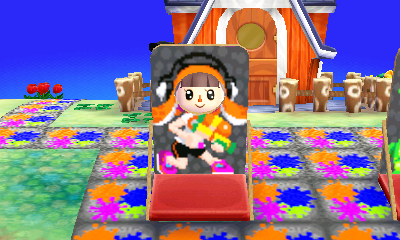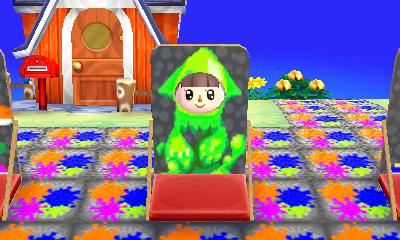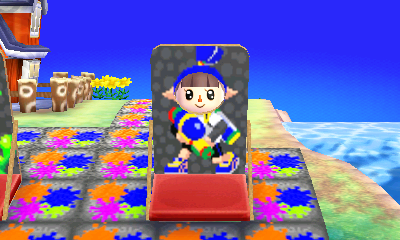 Those are just some of the cool exterior changes 🙂 Meanwhile, the room upstairs inside the house has been Splatoon-ified as well: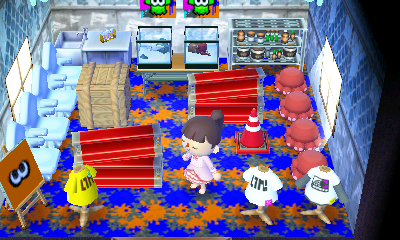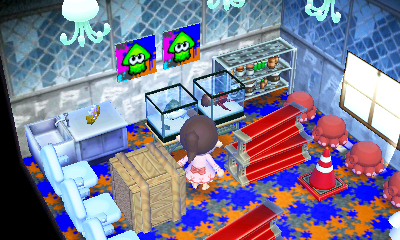 You can get the patterns for the shirts, faceboards, portraits, carpet, and paths all from Wendell 🙂
Finally, while I'm not sure if I'll try starting up a bunch of Dream Village entries or not (mostly due to what happened in my last entry), if I do, does anyone have preferences on the text blogs like I usually do or videos? And if the latter, would you want talking or no? Let me know!