Posted by: Jennifer | on November 10, 2016
As most of you may know, I've been trying to get my date back to normal. It's been going pretty poorly and I only finally hit June today… of 2015 still. I've gotten about 2 months along so far and hopefully I can start picking the pace up a bit. Regardless, I ended up hitting the anniversary of my town (even if it is technically a year behind) and a new Special Event triggered. It's really cute, though, I had gotten my hopes up for all 10 of my Villagers showing up due to Isabelle's dialogue when it wasn't even close to that… Not to mention a random special villager seems to show up as well (besides Isabelle :P) which also caught me off-guard. Despite those issues, it's genuinely a very cute event: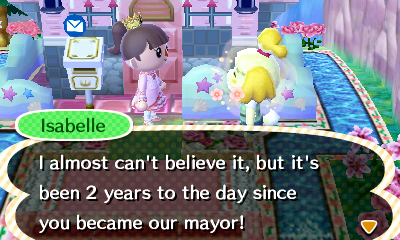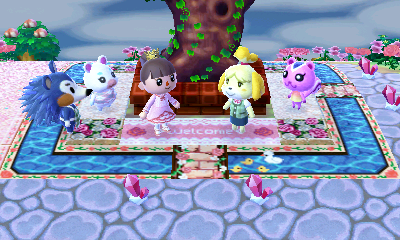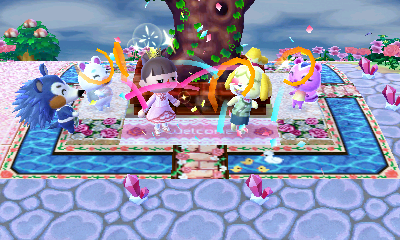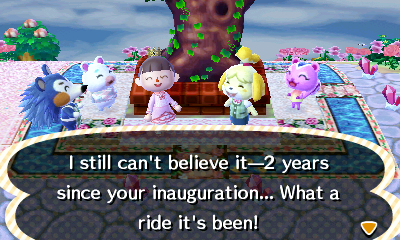 And the item you get is absolutely adorable: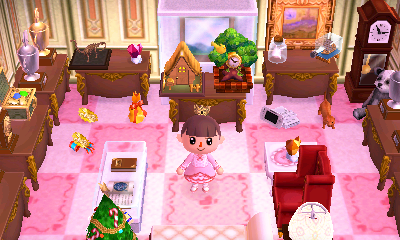 I'm looking forward to see if there are any differences when I end up triggering it again as I make my way to November 2016.