Posted by: Jennifer | on December 21, 2013
So, if you remember the Summer Solstice, it should be pretty easy to guess what is happening in this one… It's Night all day (and night)!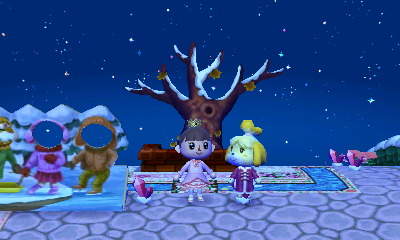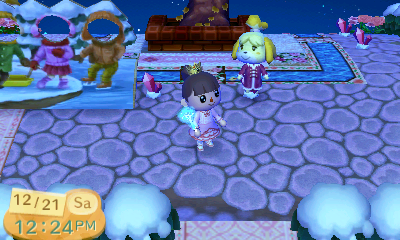 I actually got to celebrate a bit in a friend's town, but this is the first time I got to celebrate in my own town. And that didn't stop me from enjoying the Face board again…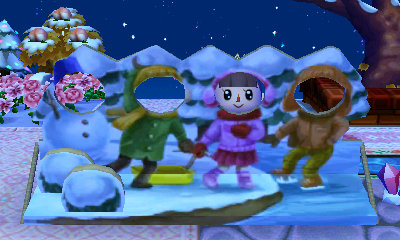 But then, I FINALLY SPOTTED PHINEAS!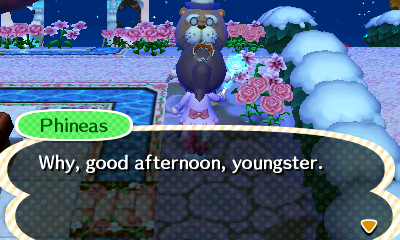 It has been so long.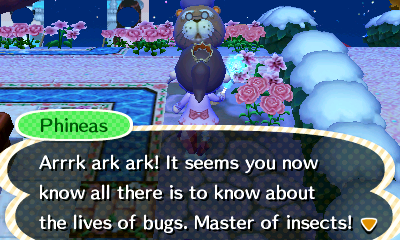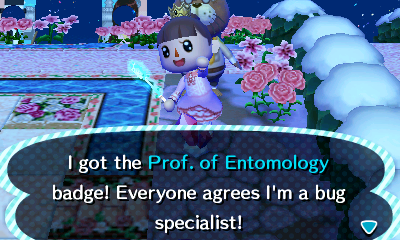 Unfortunately, that's the only one I received… I'm sure I have enough for StreetPass, but bleh :/ I may work more on badges though since I don't think Phineas comes out during the snow either…