Posted by: Jennifer | on July 9, 2013
Video Log: N/A
Re-tail Sign: Nibble fish
Turnips: AM: 74 Bells | PM: 70 Bells
Due to the fact that I'd be out for most of today and I am not too fond of the ingame camera, today was "get as much done as humanly possible before you have to go out" day. Unfortunately, even if I do manage that, I still will have to get my emotion later today 🙁 Blah.
Anyway, I had mail waiting as usual lately. Jeremiah had sent me a Star Tee as a thanks for his gift and I received the stuff I ordered from the Spotpass house yesterday.
I ran into Pete during my fossil hunt and upon stopping at the Cafe, I ran into Dr. Shrunk. While I didn't manage to screencap it (stupid allergies), the fact that him and his family say Thank you to Isabelle and the Mayor before meals is really really cute. If I see it again, so taking a picture.
I found it interesting Brewster asked me how much sugar I wanted today. I picked 3 (Seriously, never give me coffee–the amount of sugar I had to put in to make it drinkable for me did not end well).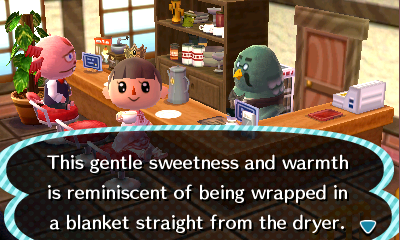 That is pretty magical.
I managed to have one of each of the pink flowers I needed today <3 I wish I could have the effects of Beautiful without villagers trying to help out 🙁 I don't mind the planting of flowers so much as watering and screwing up the breeding. PHINEAS 😀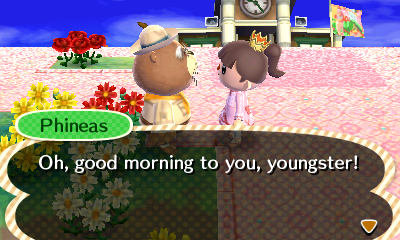 Good morning, Phineas! 😀 😀 😀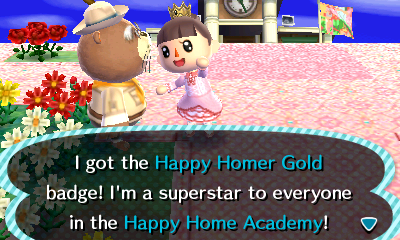 YAY NEW BADGE! It's been a long time since I've only earned one XD
I gave my bathtub to Cyrus to refurbish :3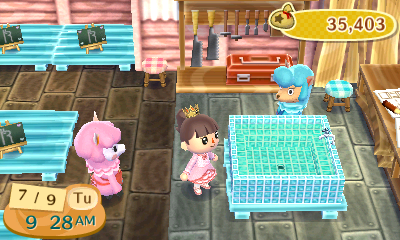 I'm making it Marble~ I think I'll refurbish the Drum Set (Joey traded me it for my Shower) next.
Bathtub is done <3 Drumset is next :3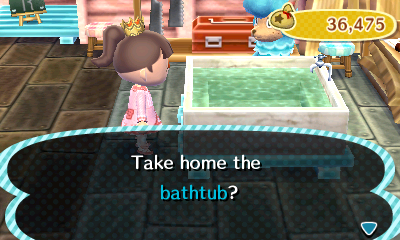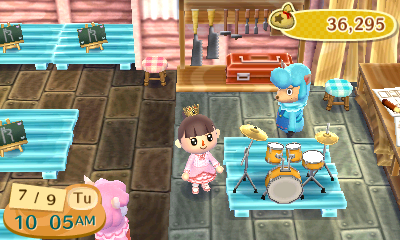 I'll probably see what options there are for the Kettle next.
And Blue gave me a Diplo Neck so I just need a Dinosaur Track now!
Updated at the Dream Suite and picking up the Drum Set…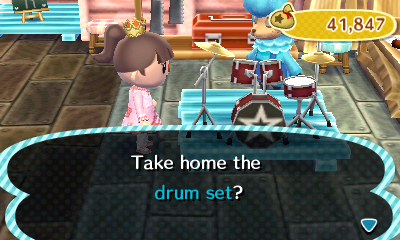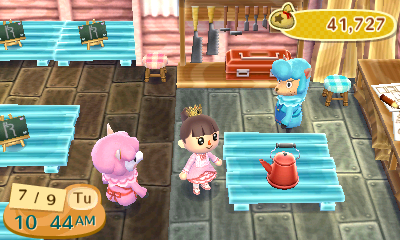 Then it was time to do the Kettle~
Phineas was still around so I went to see if I earned any more badges… And I did!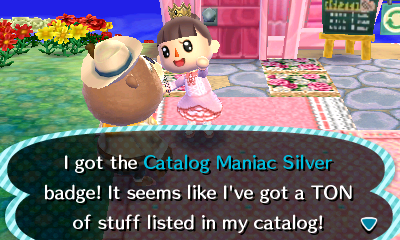 No others though, but still, yay for another badge!
I also cleaned out the stores and noticed Labelle being nicer to me than usual… Interesting @-@ (another thing I forgot to screenshot though =()
Picking up the Simple Kettle…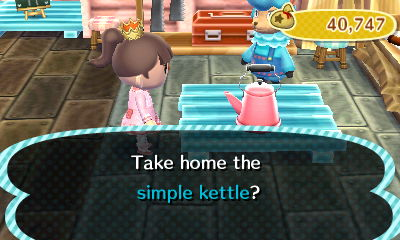 Got to learn the Anger Joke from Dr. Shrunk today!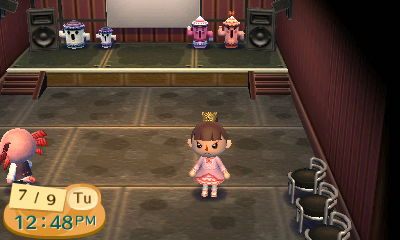 Worked for Brewster today and got my first special item 😀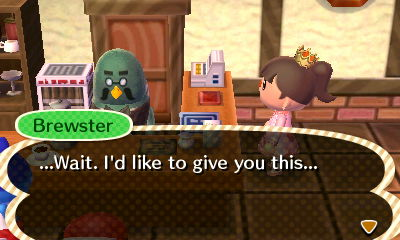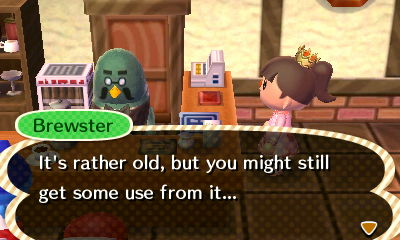 A Coffeemachine <3 And I received a request...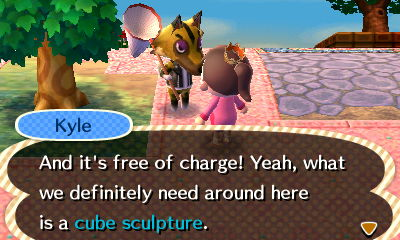 YES 😀 I immediately ran to place it and pay it off.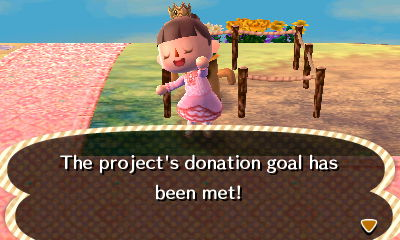 So excited! Right at the start of where the park area will be <3 It will be called "PINK SEACUBE PARK". Despite me not planning to go to Dream Villages due to the internet here, I decided to attempt it to see the Nintendo Villages as the US and UK ones were announced today. Not just that, but I also have never been to the Korean one. I did visit the Japanese one though.
Dream Address: 5700 – 2038 – 6151 – North America's Nintendo Village
With just one fossil left, this is kind of torturous…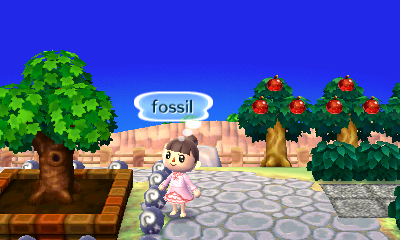 Time to explore the rest of the village though.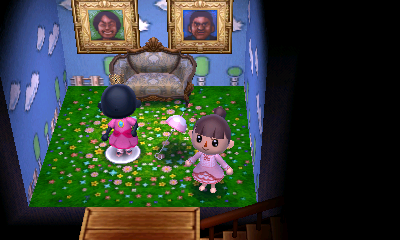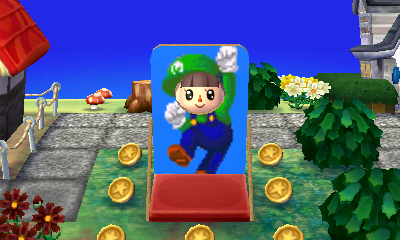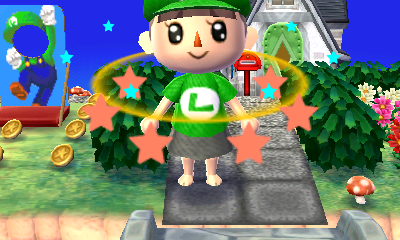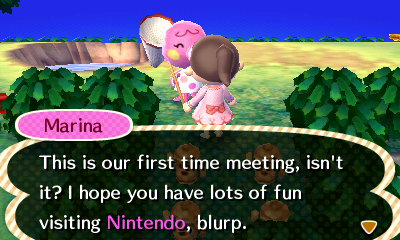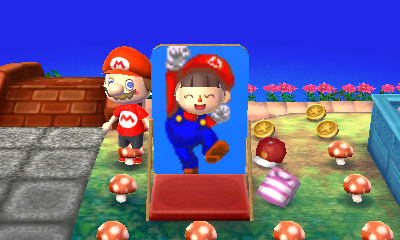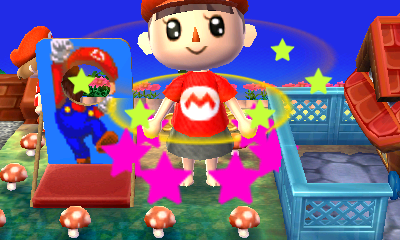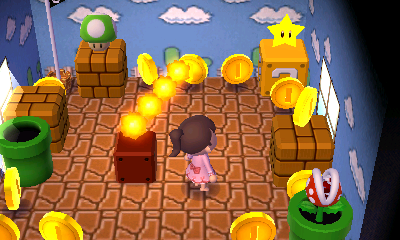 Dream Address: 7900-2106-3477 – Europe's Nintendo Village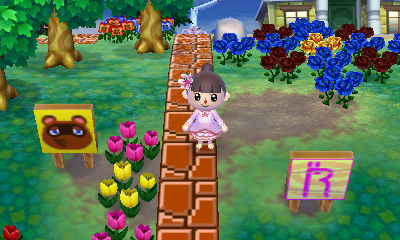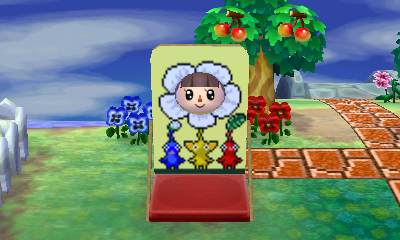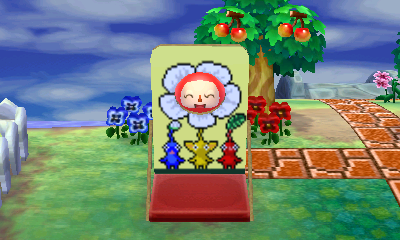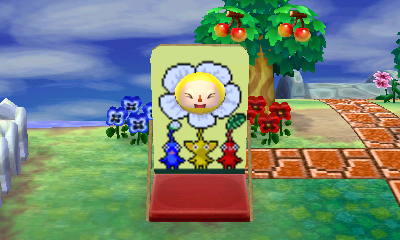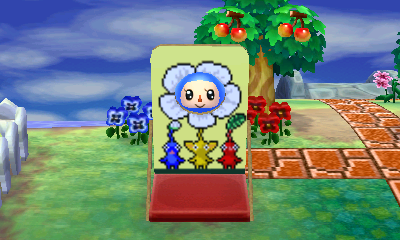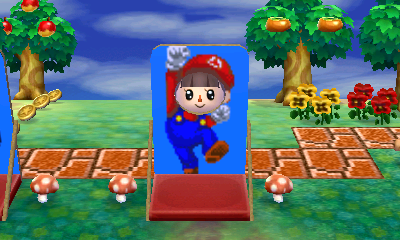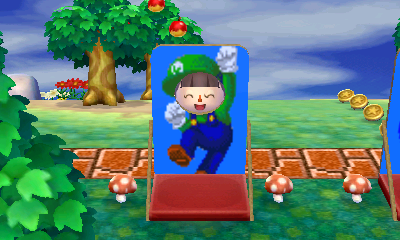 Dream Address: 0000-1066-6865 – Korea's Nintendo Village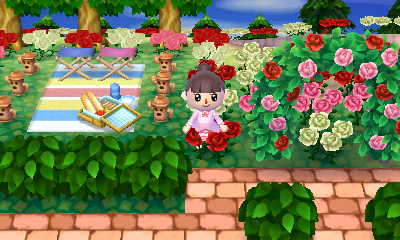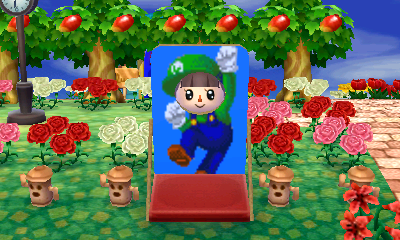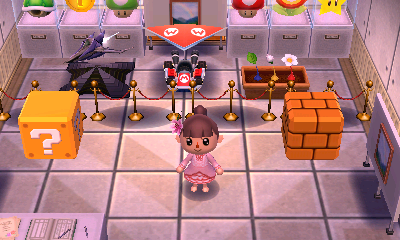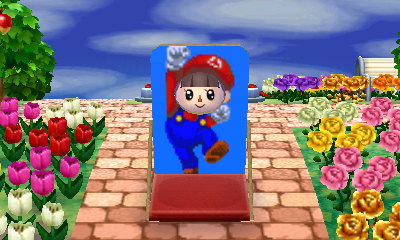 After going back and forth on things, I decided to try and get Tammy to stay. Kyle suggested the only thing I wanted from Smug villagers and I just rather him, Astrid, or Phoebe leave now at this point. I just hope I can get the things I want to place where their houses are before any of them do (Water Pump where Kyle is, Fairytale Bridge and Bell where Astrid is, and Fairytale Clock and Rose Arch where Phoebe is). While it means the Metal Bench will still be on hold, I just really want to get some of these other people out… Unfortunately, since I told her to go earlier today, I'm not sure if I can stop her–you may only get once chance a day 🙁 Shall be spamming her a lot tonight… That'll probably be all I do though.
——————————-
Day 9: You with an Umbrella