Rant
now browsing by category
It's not hard to tell I haven't been motivated to write or play much lately. I did pop on today to see I had a new camper: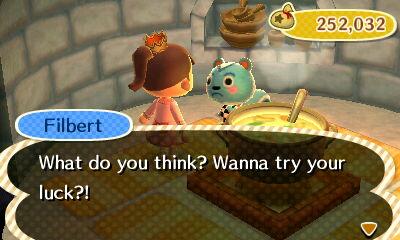 I feel like I've been getting campers a lot lately.
As for why I haven't played much lately–there's two parts to that:
1. I addressed this one over on Tumblr a bit. I would say the latter part bothers me more–people put up their dream villagers to display their hard work and inspire others… and inspiring is different than taking someone else's design. It doesn't matter if the pattern ends up changing if it's still just traced.
2. As I've mentioned before, most of what I have done is just waiting. While I still have badges to get done, unfortunately, they are all ones that tend to prey on the thing I have the hardest time doing–grinding. This is essentially a point where the end doesn't justify the means for me. I can spend all day fishing to try and get the fish I need for the museum… but catching fish just to get the count up (even if it's for a badge)? That's really hard for me.
Those who have played MMOs with me know how much trouble I have earning money in a game. I like to do every quest once and I can easily work towards those quests… but just doing quests for money or better items (I'm more of a customization person so better gear doesn't mean much to me) is just torture. I have so much trouble doing it because it just feels meaningless to me. That connection isn't there.
And sadly, that's really all I have left with what I still need to earn in AC.
And then when stuff like I mentioned in example #1 happen, all I want to do is rush ahead so I don't even have to look at the game anymore because stuff like that ruins things for me. It's just a frustrating time.
I'm hoping I do feel a bit more motivated soon–I'd really like to continue and get everything perfect… but it's just really hard lately.