Diana
now browsing by category
Today's Diana's birthday! I wasn't actually planning to play today (not feeling too up to it), but I wanted to at least give her a gift.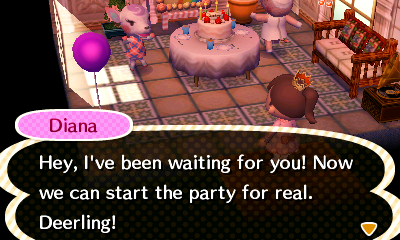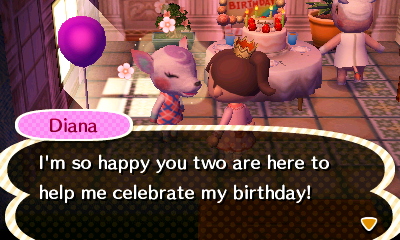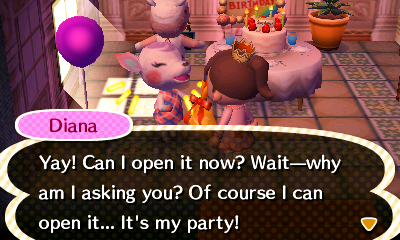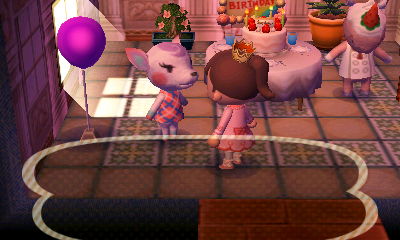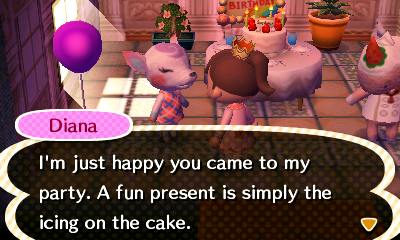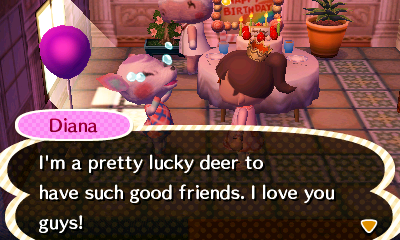 I think it's the first time I've seen just one villager over for a birthday–regardless, it was nice to see both of my top two favorite newest villagers celebrating together.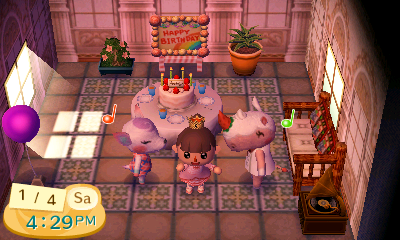 Besides that, Maple has gotten better which was nice :3 I didn't too much else today though.