Challenge
now browsing by category
Video Log: Twitch Part 1, Twitch Part 2
Re-tail Sign: Walking Leaf
Turnips: AM: 100 Bells | PM: 96 Bells
Was greeted to lots of mail… Finally caught up on it now so yay. It seems I hit 100K with the HHA which means I just have one rank left… maybe I'll have a chance when my Kitchen is done/I have more stuff in my trophy room? I actually hit 500K with the theme challenge, but I'm going to end the theme challenge since it obviously doesn't count towards the badge 🙁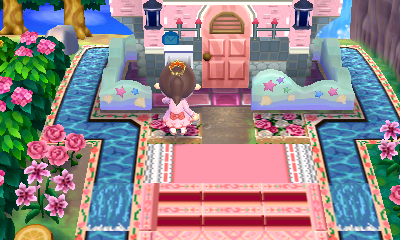 Also got the wrong stump in front of my house again
I was REALLY excited when I read "Fairy-tale" and then upset when I finished.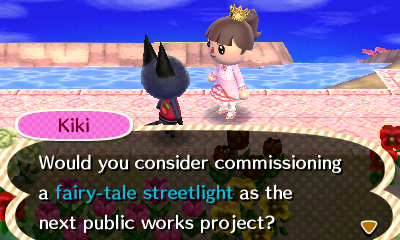 Darn it, Kiki. CLOCK. You have to request the CLOCK. 🙁 I think the Streetlight is kind of ugly to be honest :/
My Silver axe broke 🙁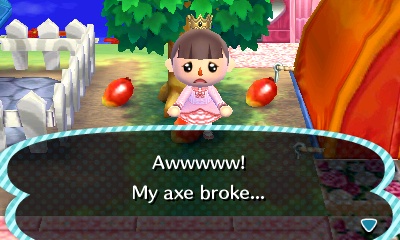 Thankfully, I do have a back-up.
FOJ:SFLKFS:LFSLslksdfk;lsa;lkfsa;lkfsa I managed to get the heart by the campsite and the Butterfly by my house. OTHER WAY AROUND GAME. >< Speaking of said campsite though, I had another Camper today.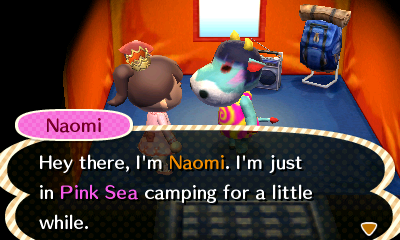 Not interested in her moving in, but played a game.
My money tree was also unsuccessful 🙁
PHINEAS 😀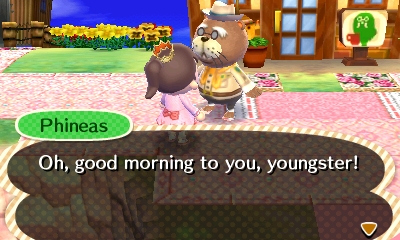 Read the rest of this page »