Refurbishing
now browsing by tag
Video Log: Twitch
Re-tail Sign: Hat
Turnips: Joan was selling today, but I didn't see for how much.
Had mail from Rocco, Kiki, and Phoebe. Rocco sent me a Time Clock.
As I was browsing around looking for my last fossil, I ran into Phineas today 😀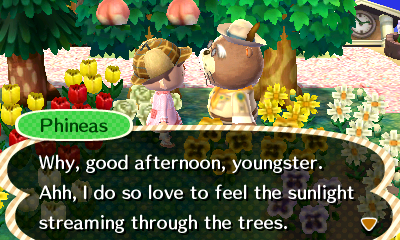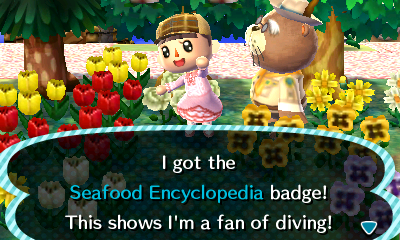 Yaaay~ Still not the badge I was expecting though.
Read the rest of this page »
Video Log: Twitch Part 1, Twitch Part 2
Re-Tail Sign: Pop-eyed Goldfish
Turnips: AM: 80 Bells | PM: 161 Bells
Last night, I actually found a Lost Item…but since it was so late, I knew nearly everyone was asleep so I will be Detectiving it today instead.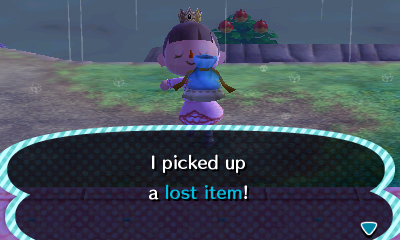 So, the Nookling shop has officially remodeled! Which is nice, but the new hours kind of suck. I was greeted to quite a bit of a mail–nothing surprising though. I received a Globe from Katie.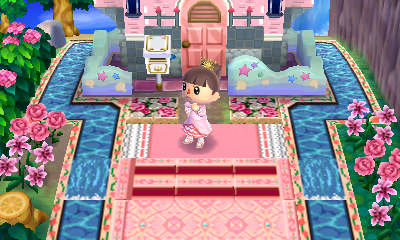 Also, no rain! THANK GOD. My house is so much nicer without rain T~T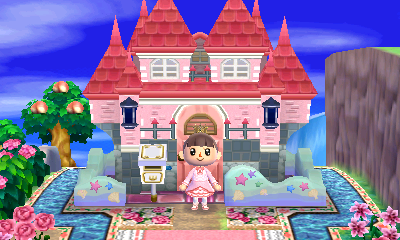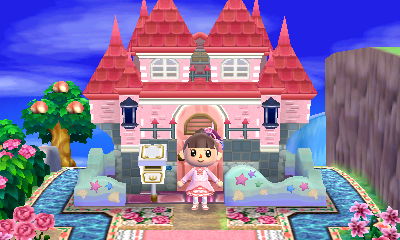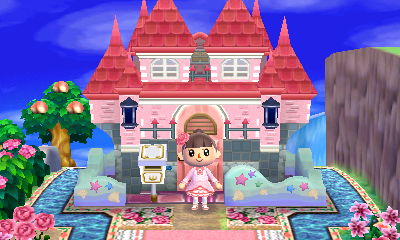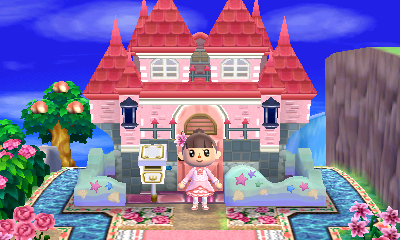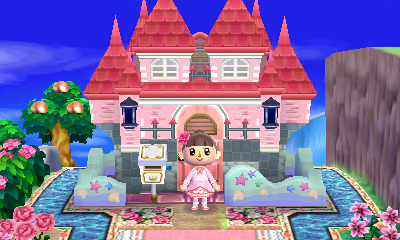 Let's hope I can catch a Walking Leaf today (and a Scorpion tonight!)
I also picked up the Red Lily Player~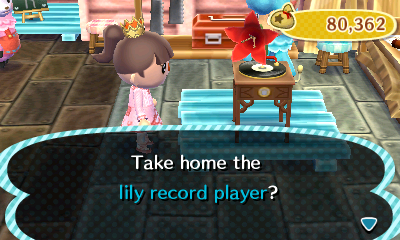 Ruby asked to come over…I scheduled her for 5PM incase I take a nap again during the day.
Fancy new store~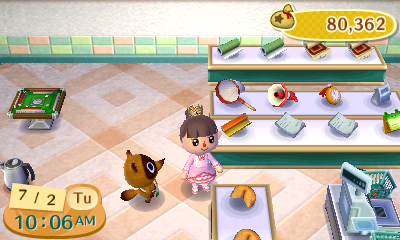 I had Gulliver today 😀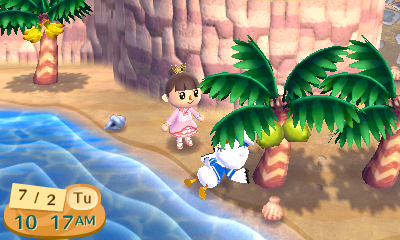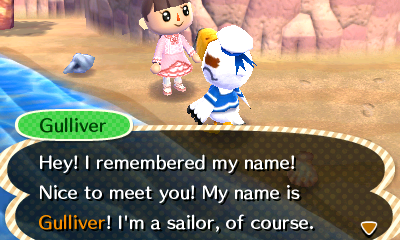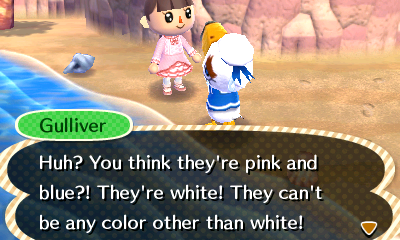 Poor Reese and Cyrus.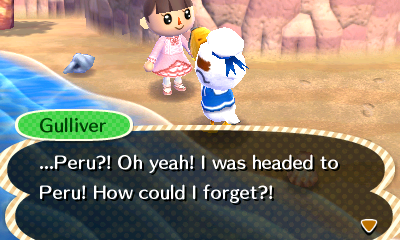 Anyway, he was heading to Peru–so I expect a Tapestry tomorrow.
Saying bye to Flip as he's moving~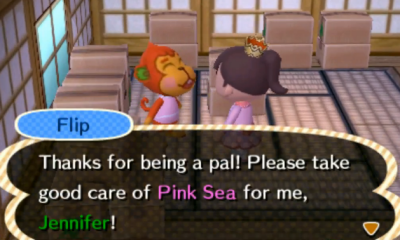 I made sure to stop by Brewster's. Nobody was there today which was actually a bit of surprise.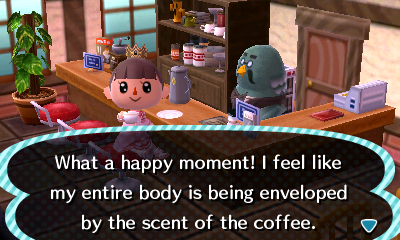 I like to pretend it's tea sometimes since I actually hate coffee. I normally can't smell, but on the few occasions I can, the smell makes me want to gag >> I prefer Tea, Hot Chocolate, and Apple Cider for my hot drinks.
Unfortunately, walking around looking for fossils has made me aware that most of my trees (normal trees) were in the way so finding a Walking Leaf will be even harder… I need to plant some new trees but I need to build more projects first. ._.
Ruby asked for my first village-related petition 😀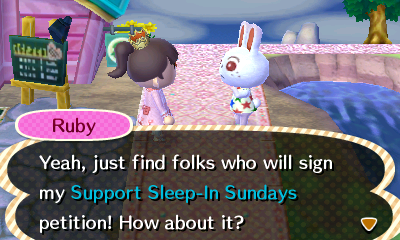 Sleep-in Saturday @-@ …but what about Saturday morning cartoons? 🙁
Read the rest of this page »
Video Log: N/A
Re-Tail Sign: Giant Snakehead
Turnips: Sunday. Joan was selling turnips for 97 Bells each.
Because I am up for some reason at nearly 6AM, I decided to try and have an early day–even if I'll probably be taking a nap within an hour or so and that "early start" will be ruined since not much is opened at that time.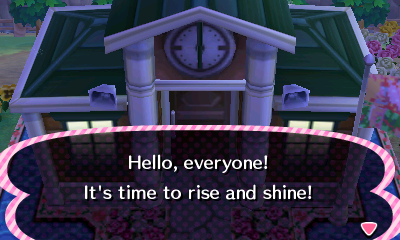 It was nice to see. I had some mail–received a Sketchbook from Katie. Also, the 6AM music is very pretty.
I also apparently upgraded my Trophy Room instead of my Kitchen… oops. Shall do the Kitchen today then with the Toy Room tomorrow.
Anyway, while there was still stuff I needed to do (like celebrate the Cafe, go to the cafe, and dig for fossils), Matt invited me over to his Japanese town! So I decided to stop there first :3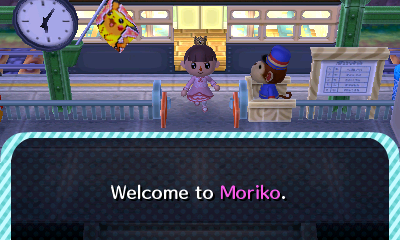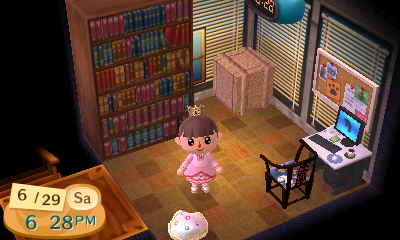 I had fun catalogging things <3 (so want to get one of those glass cases with the books in them…)
Read the rest of this page »
Video Log: Twitch
Re-Tail Sign: Lantern Fly
Turnips: AM: N/A (Missed) | PM: 112 Bells
Today is another late start sadly. Regardless, it was another day of mail and rain. Besides the rest of the stuff I ordered from Timmy and Tommy, I also received a Modern Chair from Ruby and, as expected, the Statue of Liberty from Gulliver.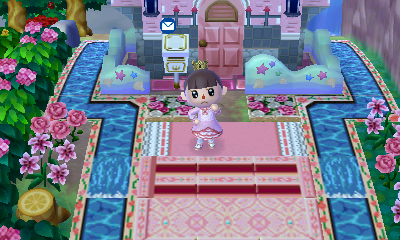 I decided I may try reverse psychology with Astrid due to a lot of my other villagers asking to move who I am better friends with… shall see if it works out. Although, while I like Kyle, he's probably the one I want to leave the most right now as I should be able to get the cafe request any day now… :/
Unfortunately, I did get two frustrating surprises…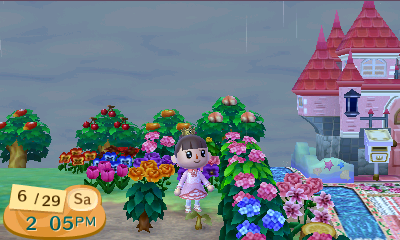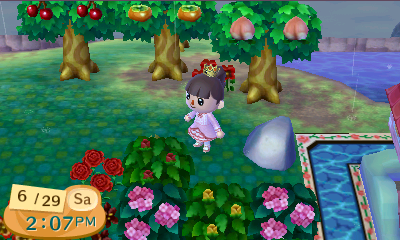 Two of my bushes died. I'm really not sure why or how but bleh. One was a Pink Hydrangea and the other was my only Sweet Olive :/ So pretty upset about it. I wish I at least knew WHY. I don't know if it was just a crazy incident or if I should try planting them again or what? ._.
Read the rest of this page »
Video Log: Twitch Part 1, Twitch Part 2, Twitch Part 3, Twitch Part 4, Twitch Part 5
Re-Tail Sign: Gyroid
Turnips: AM: 57 Bells | PM: 52 Bells
Decided to get up a bit earlier so I could try for a Char [for like 10 minutes] and prepare for the Bug Contest. Besides finding some fossils on my way to the waterfall, I also ran into Phineas 😀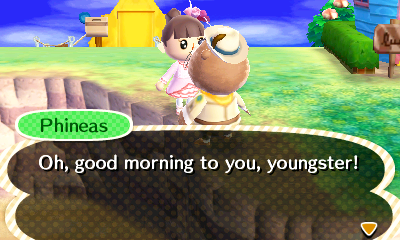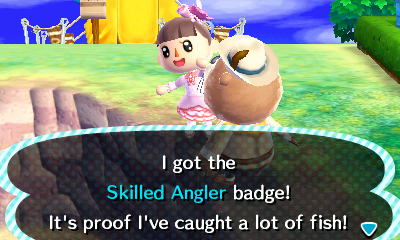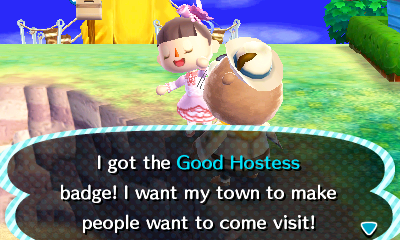 Seems Kyle is awake…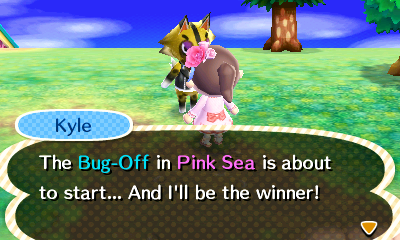 Meanie 🙁 (request cube and go away please)
Unfortunately, since it's the Bug Hunt, I can't celebrate the Public Work today… (I CAN WORK IF I WANT TO, ISABELLE) I wouldn't be surprised if this put the Dream Suite back a day too ._. so tomorrow I guess,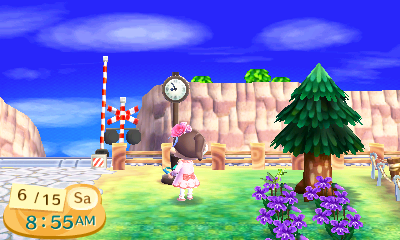 It still looks nice though.
Didn't realize he was at the plaza already…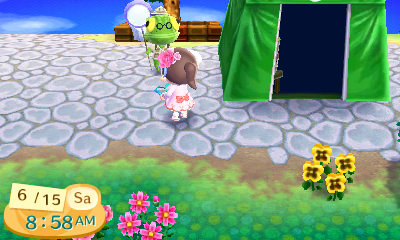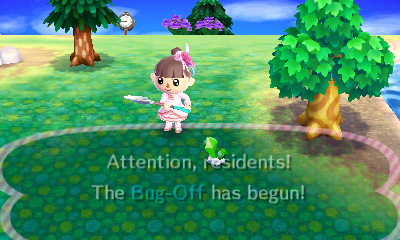 It has begun.
Read the rest of this page »