Tanning
now browsing by tag
Video Log: N/A
Re-Tail Sign: Giant Snakehead
Turnips: Sunday. Joan was selling turnips for 97 Bells each.
Because I am up for some reason at nearly 6AM, I decided to try and have an early day–even if I'll probably be taking a nap within an hour or so and that "early start" will be ruined since not much is opened at that time.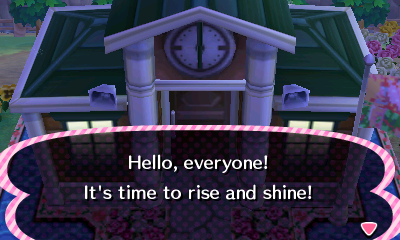 It was nice to see. I had some mail–received a Sketchbook from Katie. Also, the 6AM music is very pretty.
I also apparently upgraded my Trophy Room instead of my Kitchen… oops. Shall do the Kitchen today then with the Toy Room tomorrow.
Anyway, while there was still stuff I needed to do (like celebrate the Cafe, go to the cafe, and dig for fossils), Matt invited me over to his Japanese town! So I decided to stop there first :3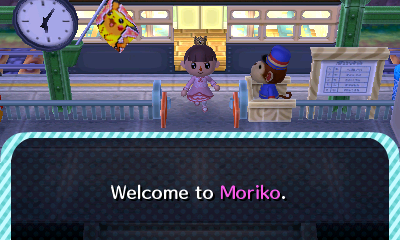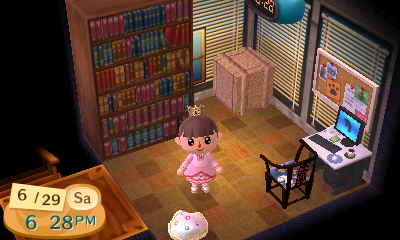 I had fun catalogging things <3 (so want to get one of those glass cases with the books in them…)
Read the rest of this page »