Poll
now browsing by tag
Re-tail Sign: Shirt
Turnips: AM: 141 Bells | PM: 180 Bells
So, besides having more items I need to trade and give people (And thinking it's cute how Timmy and Tommy write Timothy and Thomas Nook upon opening the Emporium), Diana was now officially moved in so besides finally updating my map (I may have forgotten to after Flurry moved in >>), I made sure to go greet her.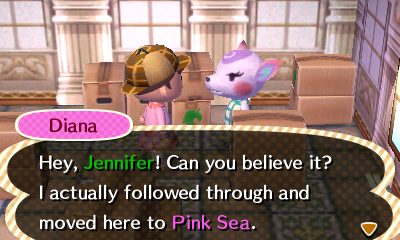 …I've had my fake rock appear here twice in a row now.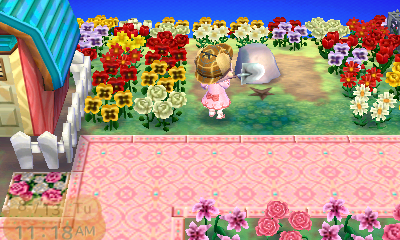 I really need to work on flowers :/

Read the rest of this page »
I just missed playing with people and was sick of being in lockdown, so I decided to do one time travel to get these public works. I didn't do anything else (So I still need 2 more emotes before Dr. Shrunk's dance and I didn't shop at all) as that'd be a bit much–just what I had to do to play with friends.
And then, it was lots of attempts to get a Picnic Set from Phoebe. To my surprise, after just 3 attempts and my first request…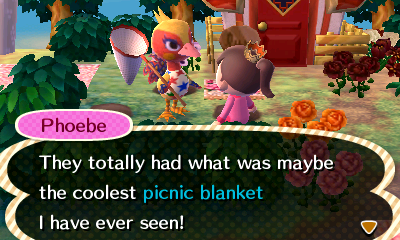 Yay! …however, I was then in for a horrible surprise. Originally, your original bridge did not count. I guess this was fixed as I was not allowed to put the Picnic Blanket down as I already had "30" projects.
I don't know what I'm going to remove… For now, I demolished my first sign earlier than expected, but I'm kind of at a loss here :/
For the record, these are my public works–both built and planned:
2 Stone Bridges
1 Fairytale Bridge
1 Street Lamp
1 Illuminated Heart
1 Park Clock
1 Fairytale Clock
1 Flower Clock
1 Metal Bench
1 Picnic Blanket
1 Flower Clock
2 Faceboards *
1 Sign *
1 Water Pump
1 Drinking Fountain
1 Water Well
1 Geyser
1 Hot Spring
1 Bell
1 Zen Bell
1 Instrument Shelter *
1 Zen Garden
1 Jungle Gym
1 Fountain
1 Lighthouse
1 Windmill
1 Stone Tablet
1 Statue Fountain
1 Cube Sculpture
1 Topiary *
* = What I'm leaning towards removing
As for why each of those are possibilities:
1. Sign – I have welcome mats so I guess it's a little redundant even if I like it.
2. 1 of the 2 Faceboards – I'd have to move things over and stuff but… :/
3. Instrument Shelter – I don't use it much anyway so… Even if I do like it and think it looks nice.
4. Topiary – I can't even get it until April so scrapping it altogether would mean no demolishing besides a temporary sign… but I find it really cute ._.
I just feel…super broken I guess. Regardless, upon going back, I went and placed and paid off the Picnic Blanket…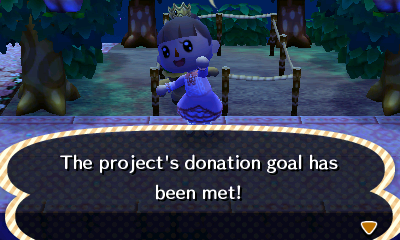 And here's a poll… (Click here for pictures)

As stupid as it is, I'm on the verge of crying over this. It's like I wasted all this time. I feel so stupid.
Oh, and I had a Camper.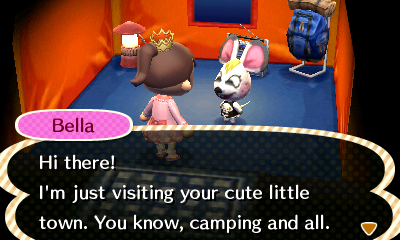 And farewell, Miranda.