Animal Crossing New Leaf
now browsing by tag
So, I was apparently a lot closer to the gold island badge than I thought as after playing the Elite Scavenger Hunt for a while on Club Tortimer and heading back to Pink Sea… well…


I'm so happy! This has just made me feel I'm so much closer to all of them… except probably Diving. Hopefully we can get all of them soon!
And don't worry if you filled out the form about Island Tours–when I finish, I might still do some celebratory and even just bring a few select people to my own town. Now I just don't need to for the badge now so we can even focus on just having fun 🙂
But for now… I'm so happy I am done with Island tours. Just catching lots of bug, fish, and diving creatures left!
So, as many people may remember I streamed A LOT when the game first came out with my everyday work on the town and then would also update here with the day by day stuff. A lot of people have wanted to see the videos though and so I decided to finally upload them (I originally wanted to do a lot of editing to help cut the time down, but oh well). If you're interested, the whole thing has been uploading to Youtube and is even in a fancy playlist:

As a reminder, all Happy Home Designer stuff and future AC will be on my main website
So, my town is done. While I have a few personal goals, when it comes to my town and island, there isn't anything left to do. Below will be some of my favorite pictures plus a video of my full town tour.
Also, a big thank you to everyone who has visited! I was very surprised to see this when I updated: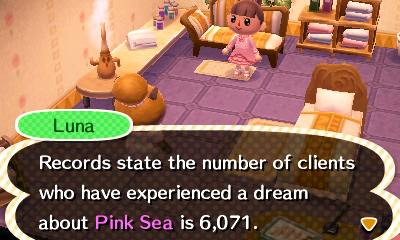 And something not featured in the video: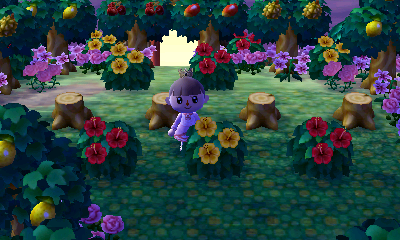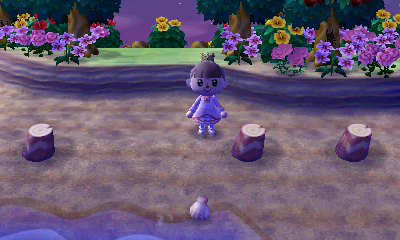 I finished decorating my island! Yay!
Finally, a quick Q&A:
Does this mean no more updates?
No. While I will no longer be progressing date-wise in the game, I still have over 100 Dream Villagers I'd like to visit and now that I will no longer have to worry about villagers moving (due to no longer changing the date), hopefully I can start working on getting up one every so often.
I also plan to update for Happy Home Designer and if any brand new DLC ever gets added. Plus, any future Animal Crossing games will probably be here as well!
Plus, I still have some personal goals I want to complete :3 So still a few updates that could come eventually.
So, I was popping in for my usual checkness to make sure nobody wants to move and crush my hopes and dreams and to my surprise, Phineas was walking around!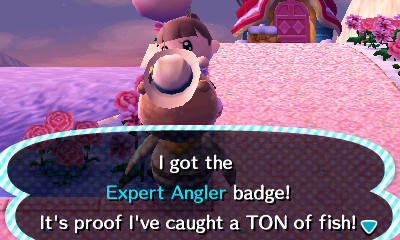 While I only received one badge, this one is pretty important as it helps me figure out just how much I have to go. I now know I need 3,000 more fish to get gold… I still don't know how close I am bug-wise though as it can be anywhere between 500 and 1,999. Regardless, now the Catching lots of bugs badge is the only bronze badge I have. Hopefully I can get the rest of the badges soon!
So, after waaaaay too long, my tree has finally grown!: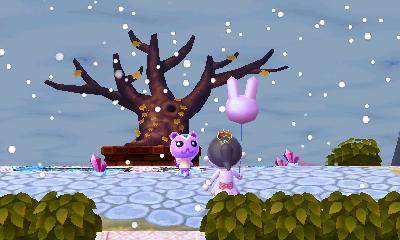 You may notice that my town looks a bit different season-wise. The fix I was told was to go back to the first of the month it should've grown (October) and then play every single day with just one character.
I'm SO happy it worked. Now to just get my game back to January 14th… Plus badges.