Animal Crossing New Leaf
now browsing by tag
So today, after many many many dreams, I finally received the Golden Dream Badge!: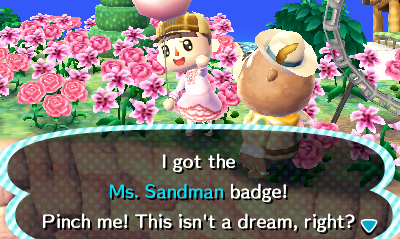 I now have 4 Gold Badges left. The hard part is that I have no good way to keep track of how many I have to go which makes it a lot harder to be motivated. For reference, the ones I have left are the catching lots of bugs, fish, and diving creatures (5K for the first two, 2K for the last) plus the earning 5,000 medals one.
Some spotlights from the Dream Villages I visited: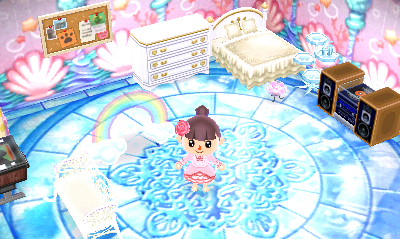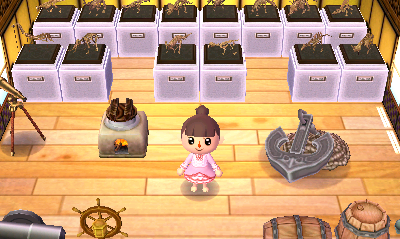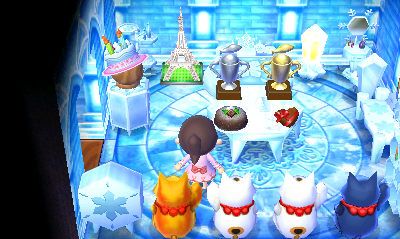 Read the rest of this page »
So, I recently did some streaming as I wanted to try and not take as many StreetPass House pictures as I did last time:

It thankfully worked as here's just a few highlights: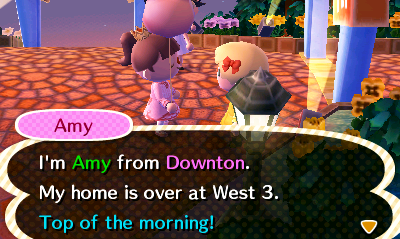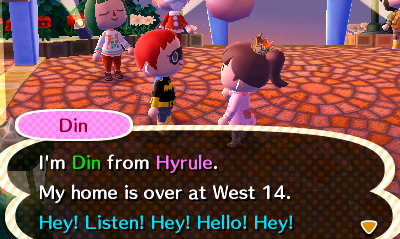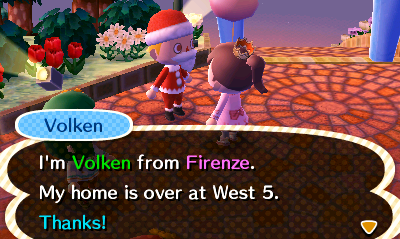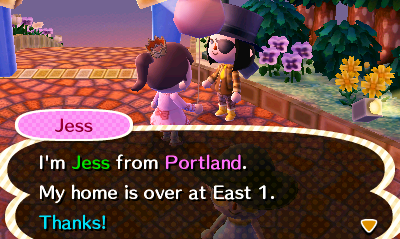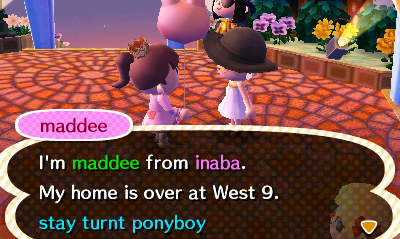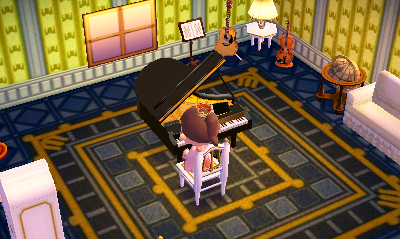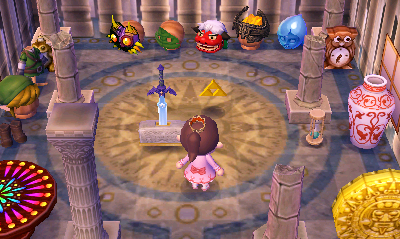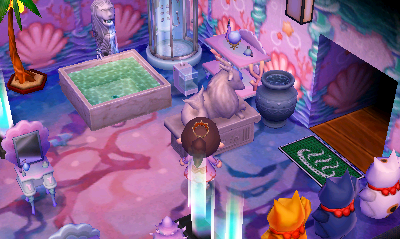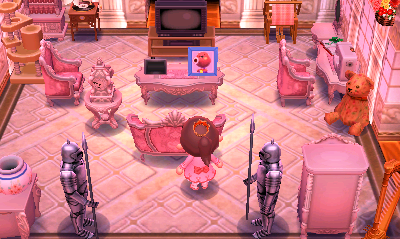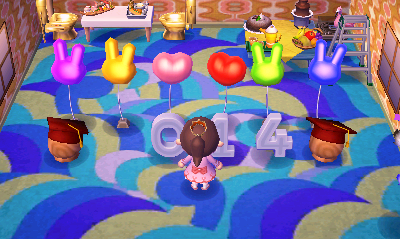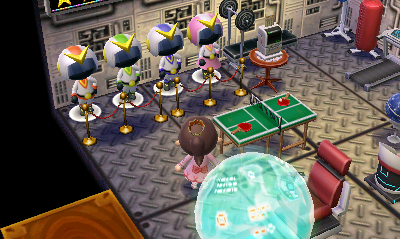 I also did one other stream where I played a bit of ACNL before switching to Tomodachi Life for a bit and then switching back.
And I updated my Dream Suite–this will be the last update until Fall when I should have the biggest tree: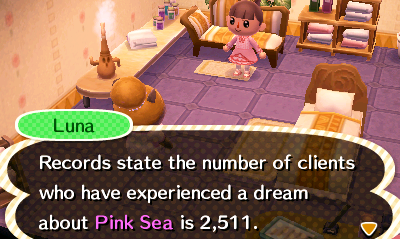 Thanks to everyone who has visited! As for why I updated…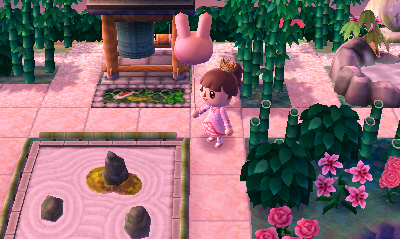 Yay for Shamrock green bamboo 😀
If you'd like to visit, my Dream Address is 5100-2140-1457.
So, today is my birthday and for fun, I decided to stream games (+ Nintendogs) that have special Birthday wishing moments. I'm not sure if there's more 3DS games out of what I have that do (and I couldn't find a good list) so I just did which I knew about:

Some screenshot highlights (Though, you'll have to go to Jen's Magic Castle for the Disney Magical World ones and Crystal Dreams for all the others) for Animal Crossing: New Leaf:
Not too many–mostly because I did a post last year for my birthday and you can see a lot of it in the video. That said, here's some stuff from Julian, Diana, Cookie, and Peanut due to them being asleep still when I filmed the video: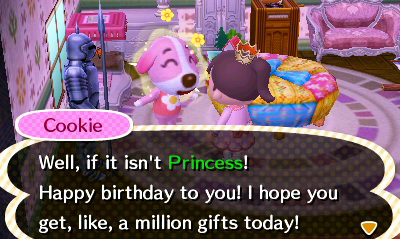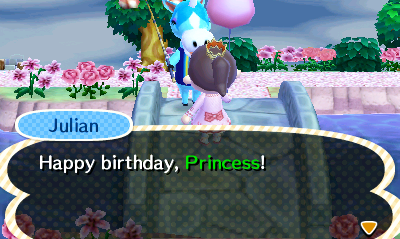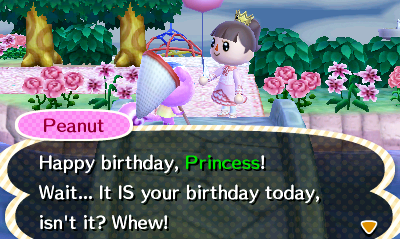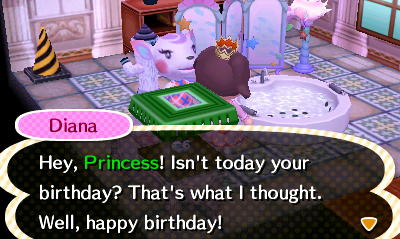 So, I loaded up my game for some late night playing and was surprised to see another letter from Nintendo!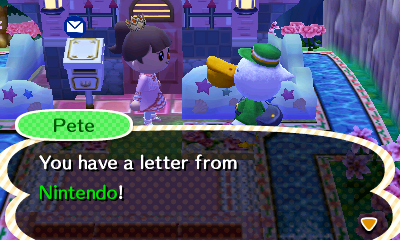 What it said:
"Drear Jennifer,
Summer means BBQs, and
BBQs mean parties! Here's
something that'll help you with
all your summertime needs!
Just be sure to invite us
over once you get cooking!
From the BBQ moochers"
It contained a Smoker. This is normally something you can only get from campsite games.
I also had Redd in my town today, but he still didn't have a Solemn Painting in stock (It's the last one my fiancé needs).
Nothing else happened really today… just a continued slow process of trying to get those badges I still have to earn 🙁