Tree
now browsing by tag
So, after waaaaay too long, my tree has finally grown!: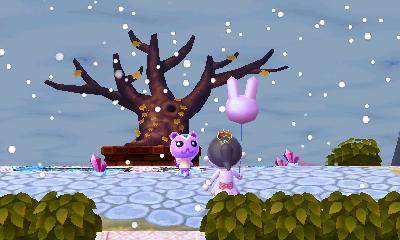 You may notice that my town looks a bit different season-wise. The fix I was told was to go back to the first of the month it should've grown (October) and then play every single day with just one character.
I'm SO happy it worked. Now to just get my game back to January 14th… Plus badges.